You can change the name of the section and chapter for a course any time you wish even after the course is published.
Accessing the course
Login to your account and access the dashboard. Select 'courses' under the course option.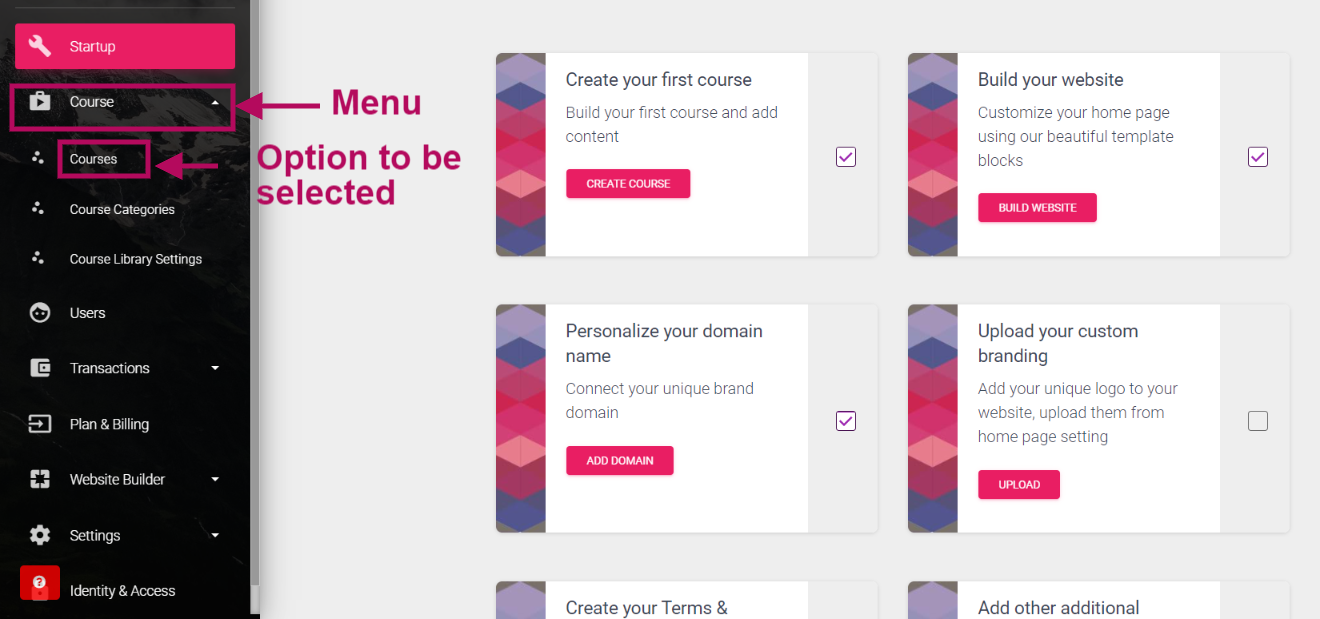 Here, on the courses page, hover your cursor over the course you wish to change the module name of. Upon hovering the cursor over the particular course, 3 buttons will appear. Click on the one with a spanner icon as marked in the image above to enter the 'Curriculum' menu.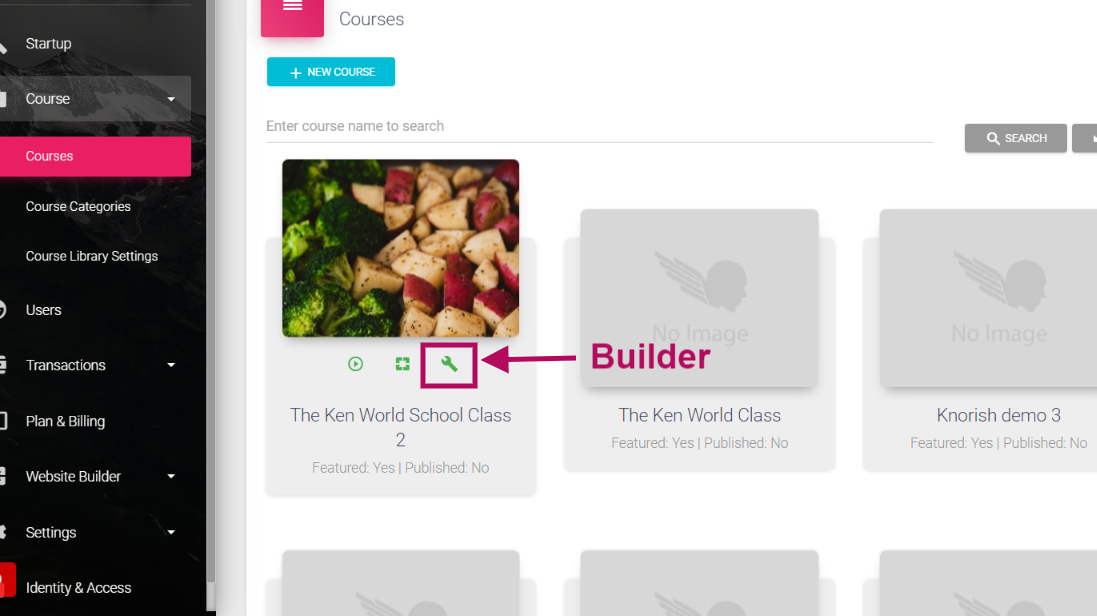 Changing course name
To change the course name, simply click on the spanner Icon as shown on the image above. Once you access the course curriculum page, click on settings

Once you have accessed the settings page, under Course Name, simply delete the current text and change it as required and then click on refresh to view the change as shown below.

This will only change the name on the course builder. To change the name of the course on your website, you would also need to change it on 'pages' which is available in the website builder in the dashboard.
Changing page name to reflect the updated course name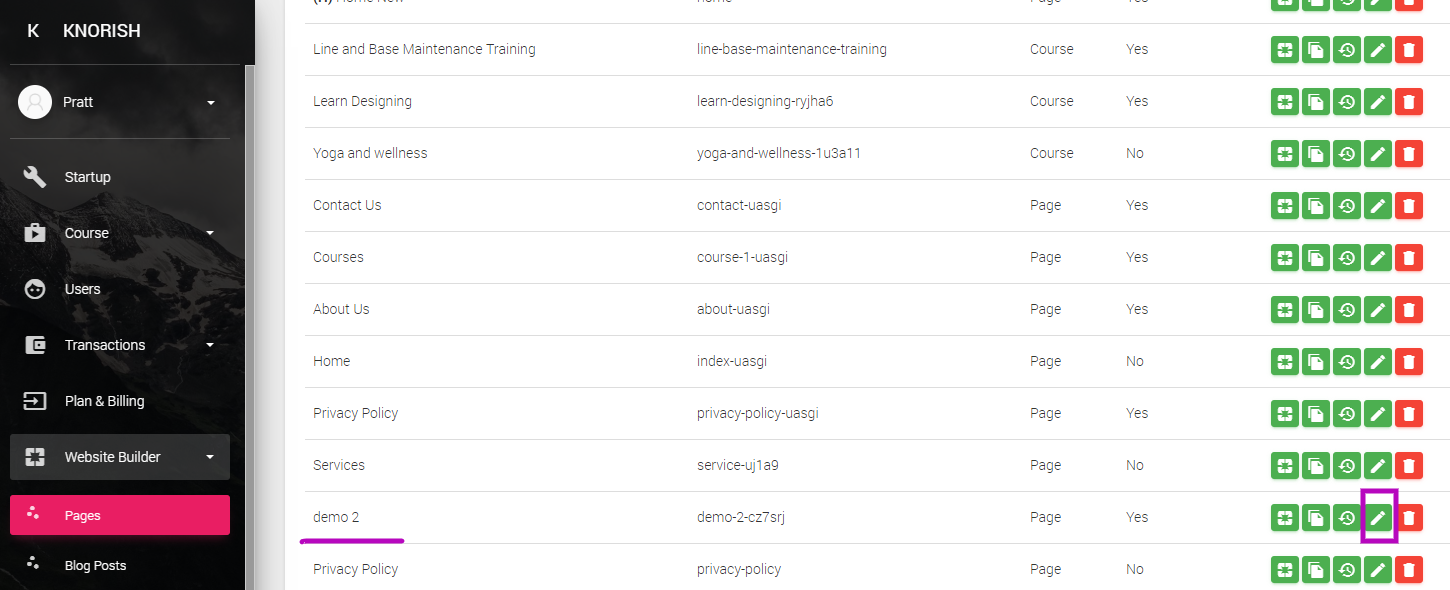 You may have also created a separate page on your website for the course and may have added that in the menu of the site as well. To change the same, access pages button under Website builder on the dashboard and click on the edit icon (Pink Box).

On the edit page, simply type in the name of the page to change it. To ensure the link of the page also reflects the name of the course, please type in the name of the course in the slug as well.
Name changes on the menu
On the bottom of the page, there are 4 options available wherein each serves a specific purpose

Choose the options accordingly to ensure the page is shown on the menu. The options as shown in the image are:
Display in top menu: Adds the page on the menu
Display top menu on page: Adds the site menu on the current page
Publish the page - Makes the page publishable
Set as home page - Make the current page home page
Once the the options have been selected and the changes saved, the name of the page on the menu will also change.
Changing chapter names and sections in the course
Changing section names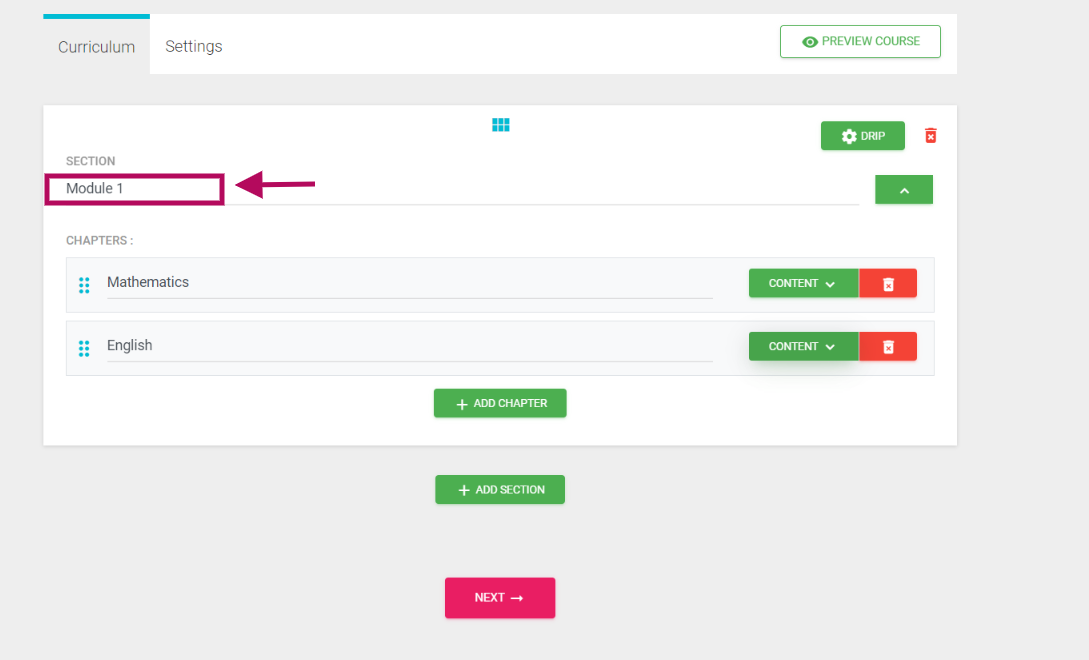 On the course curriculum page, the name of the section will be listed. Simply click on the text and change the name.
Changing chapter names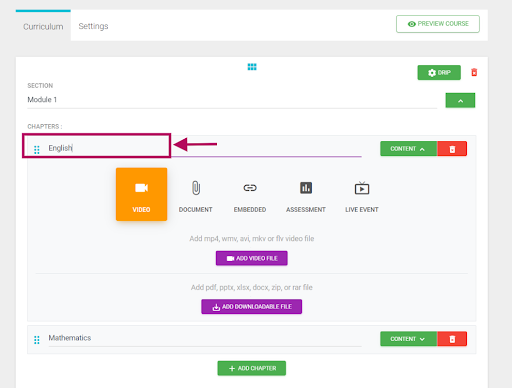 To change the names of the chapters, click on the chapter name and edit the name.