Every creator is provided with a pre-configured payment gateway with Knorish at no additional cost. This eliminates the need to configure own payment gateways.
Knorish currently offers two payment gateways as a pre-configured solution: Razorpay and Paypal. So with the default payment gateways, students have a variety of payment options to choose from such as Credit/debit cards, UPI, QR, Wallets, etc.
EMI is one such option available to students for the same. Depending on the amount of the course, the option is made available automatically at the time of the purchase.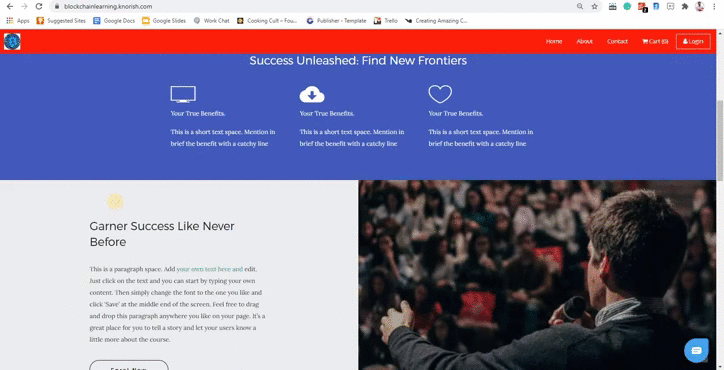 By choosing Razorpay as the payment gateway, students can select EMI as the payment method from the list.
When paying using the EMI option:
Students can pay using a credit/debit card which has the option of EMI as an option
While the option is widely offered by majority of the banks in India, the student may need to check if the option is offered on their cards by the issuing banks and if that option is listed in the options to choose from.
To access the option, students will have to select the option of EMI, if available, at the time of making the payment.
Here's how to test or access the option:
Access the course page which you want to purchase as a student
Click on the CTA Button (enrol now/Buy Now/ Register Now) to start the course purchase
Sign up as a student with a new email ID
Click on Pay Now
On the Payment pop up, enter your phone number and email ID if not listed already
Select EMI option
Enter Card Details to check for eligibility
Select the EMI plan and complete the purchase.