The Facebook pixel is a code that allows you to track visitor activity, track sales and more on your website. This is super powerful tool simply because of the fact that Facebook Ads are really powerful and highly effective in driving traffic to your site. Hence, it makes absolute sense to use this tool. Installing Facebook pixel would give you a better insight to your Facebook ads campaign results, and you'll be able to quickly create re-marketing audiences as well.
We highly recommend creating a business page for your Academy as this can then be also used for building a community of followers, run targeted ads as well and much more.
Tracked conversions appear in the Facebook Ads Manager and in the Facebook Analytics dashboard, where they can be used to measure the effectiveness of your ads, to define custom audiences for ad targeting, for dynamic ads campaigns, and to analyze that effectiveness of your website's conversion funnels.
Listed below are the 5 events that are tracked when FB Pixel is integrated on your academy:
View Content
Add To Cart
Add To Wishlist
Initiate Checkout
Purchase
The pixel automatically tracks page views and purchases automatically on your site. The integration has been developed as such that this flow of site page view, sign up, and payment is tracked automatically. You do not need a thank you page specifically for this information to be tracked. As such you only need one pixel for your entire site through which Facebook will be able to analyze the data completely.
Generate Facebook Pixel Tracking ID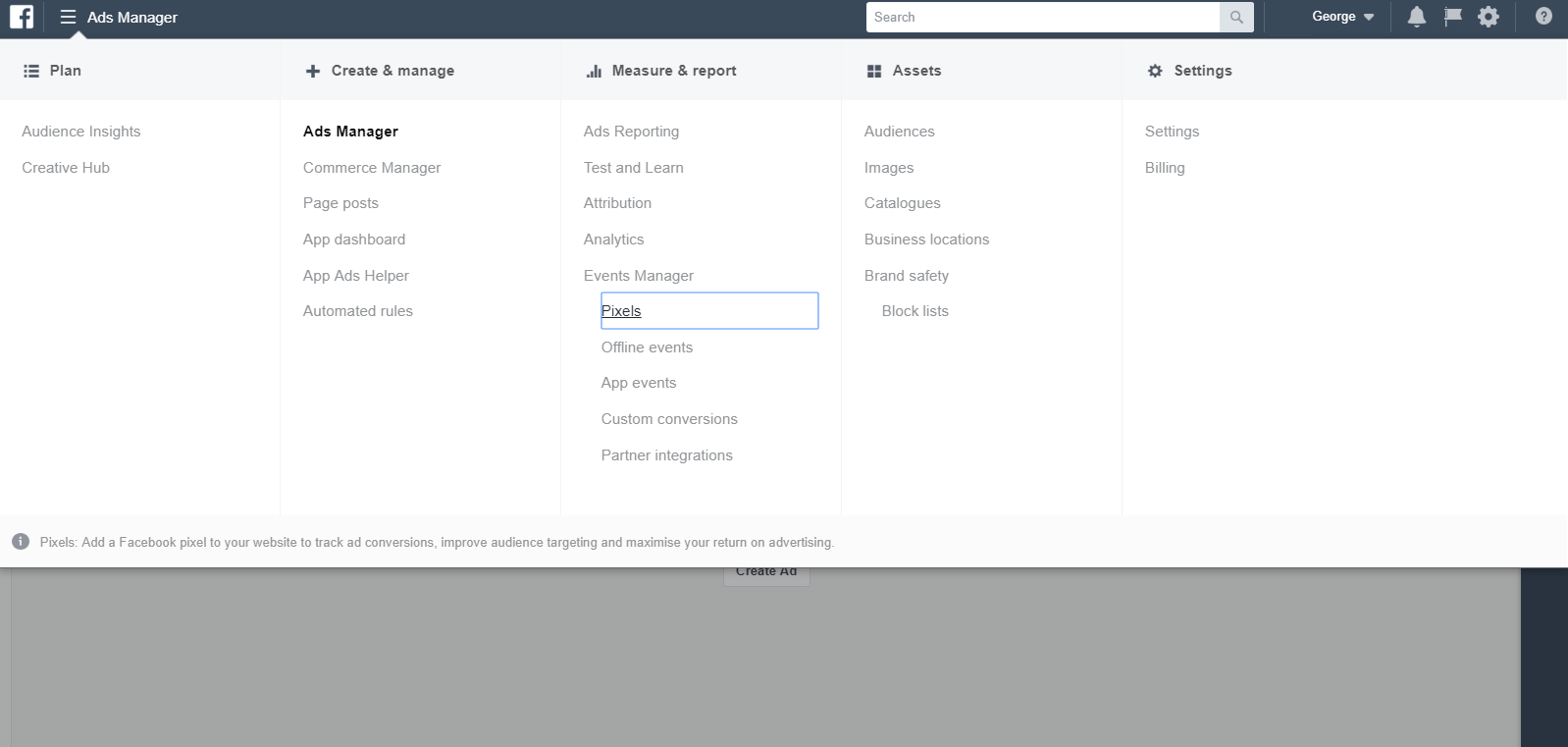 Once you login to Facebook, simply search for Ads Manager in the search bar and click enter. Once you access Ads Manager for your business page, to access your Facebook Pixel ID, click on Pixels as shown below.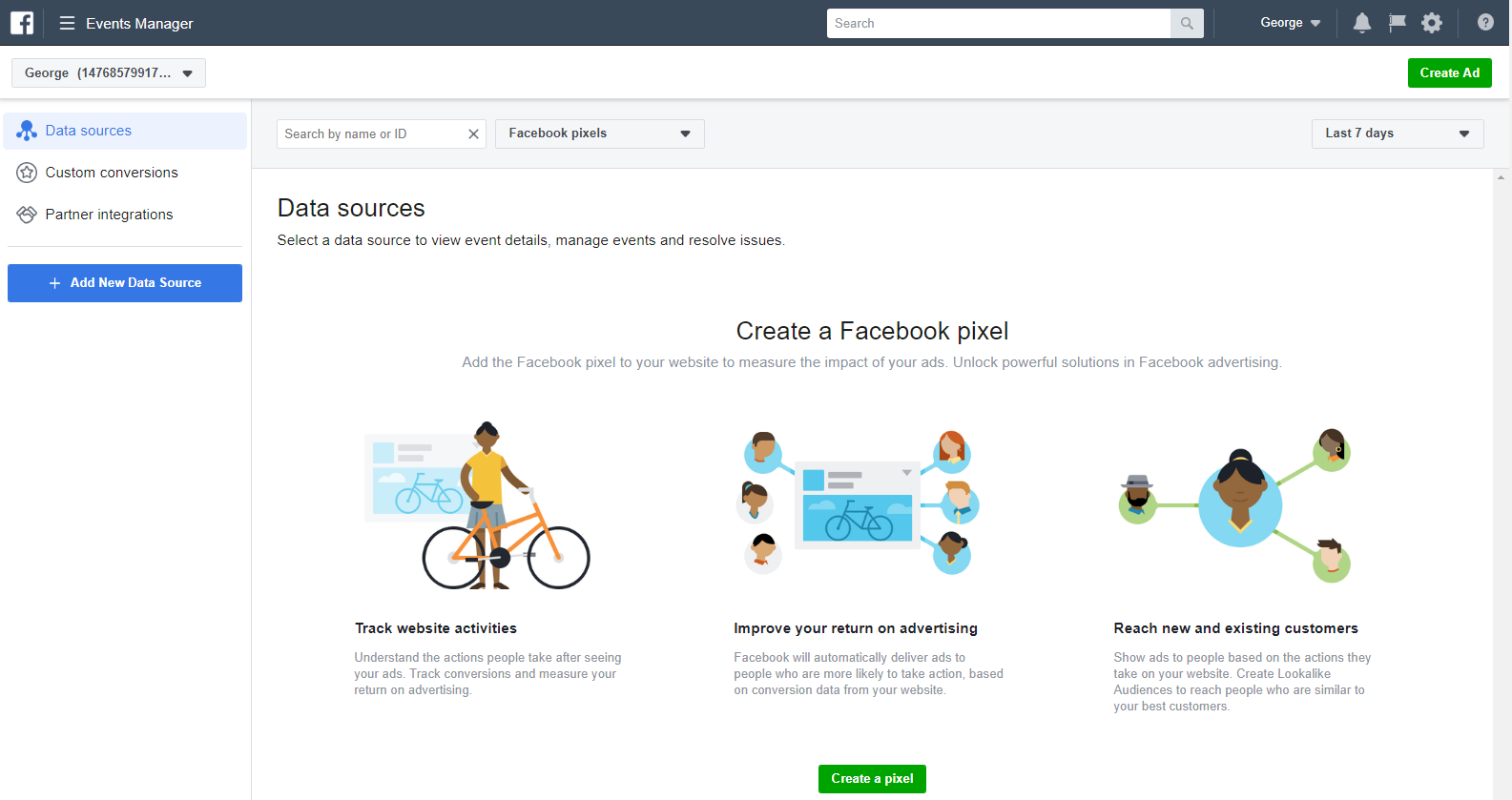 Once you click on Pixels, on the next page, click on create a pixel.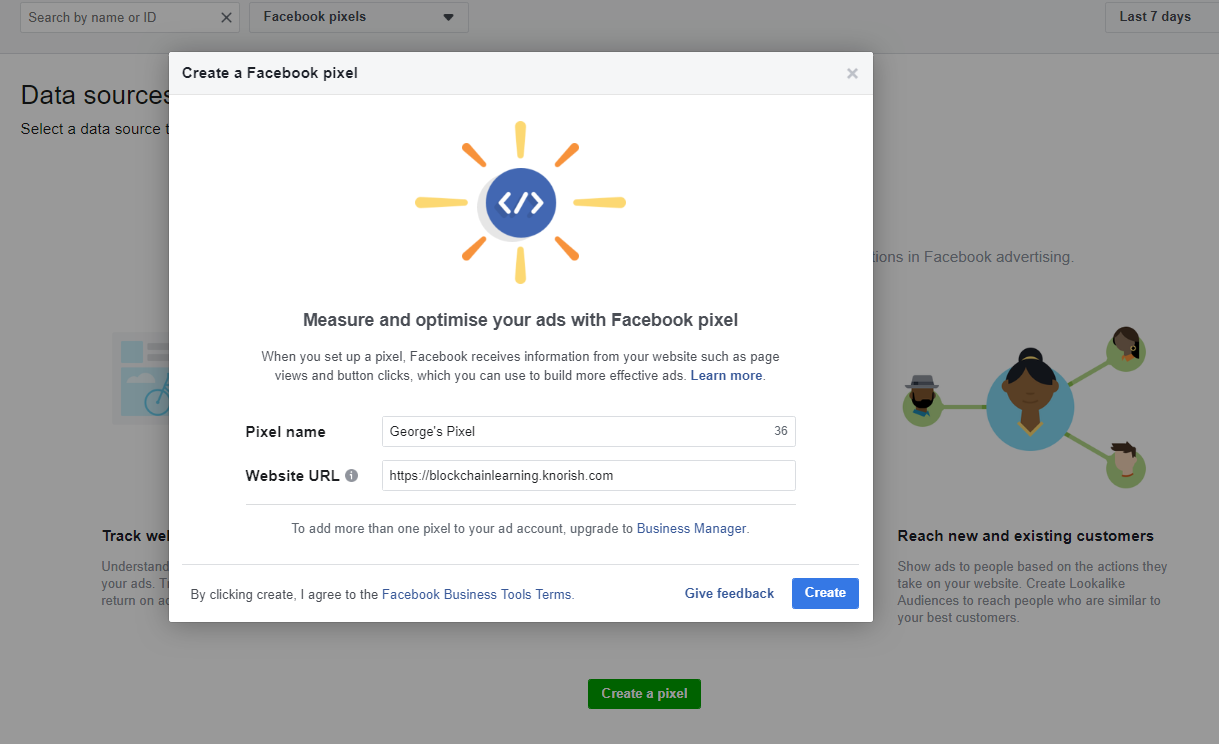 On the popup window, enter the name of the pixel and the website URL which in this case would be your Knorish Site and then click create.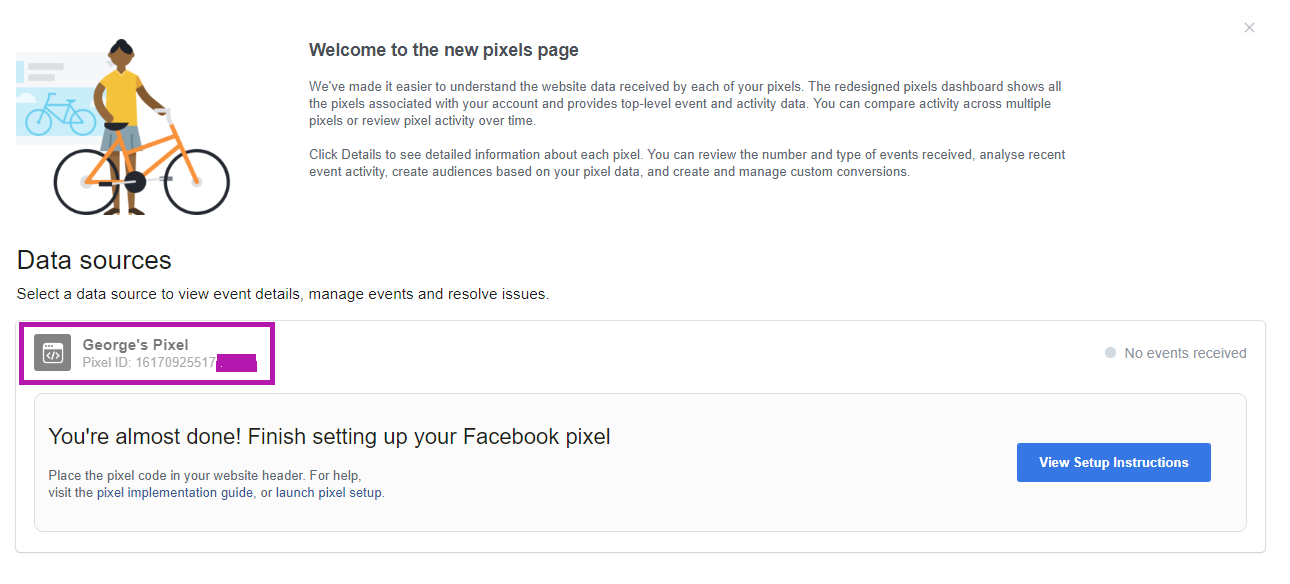 The Pixel ID that is generated can be used to link your Knorish site and Facebook account together. Simply copy paste the Pixel ID, head over to your Knorish account and access the publisher dashboard. Under settings, click on integrations.

Under Integrations, Access Facebook Pixel Integration and copy paste the Pixel ID. Do ensure to only copy paste the numerical part of the code.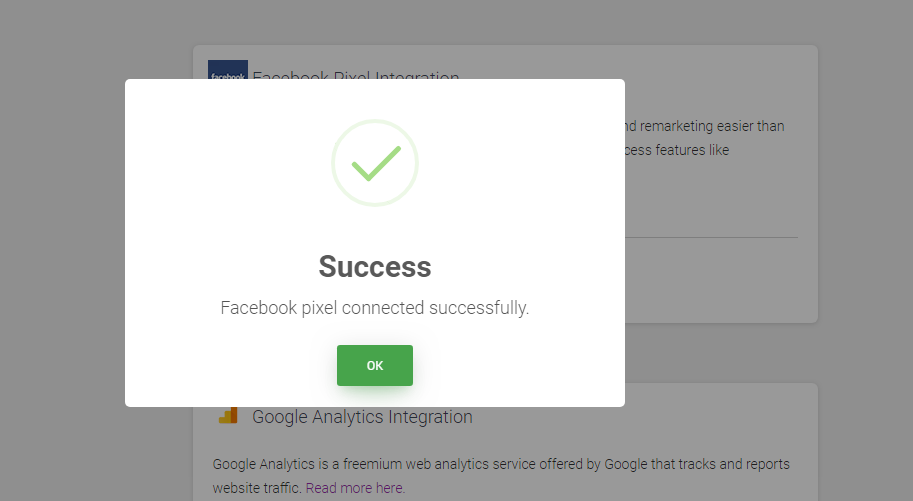 The 'Success' popup window will confirm the connection of the same. With this integration, your Facebook Ads Manager will be able to track the performance of your ads and traffic to your site from your ads as well.