To withdraw the amount from your site, you need to update the bank account informationTo add bank account information on Knorish you can need to follow the steps given below to complete the entire process:
Steps to add bank account information
Simply login to your Knorish account, and in the dashboard, click on Payout under Transactions.
Under Payout, scroll down to 'Update bank account' as shown in the image above. Here you can add your bank account information i.e.
Bank Name
Account Holder's Name
PAN/Taxpayer identification number
Account number
IFSC code
Once updated, please click on the Save button as highlighted in the image above.
IMP: Please ensure to verify the information before updating the information. Knorish will not be responsible for any payouts failing or wrongly credited to another bank account due to incorrect information being updated here. Neither will we be able to reverse the transaction.
How to withdraw an amount from your site?
The payouts can be availed as per the that you have subscribed to:
Startup: Monthly payouts
Professional: Weekly payouts
Power: Daily Payouts
To get the payout processed from your account, follow the steps below:
1. Update Bank account information as shown above.
2. Under Payout, scroll down to the Payout section. Here, click on 'Pay Me' to get the payment processed.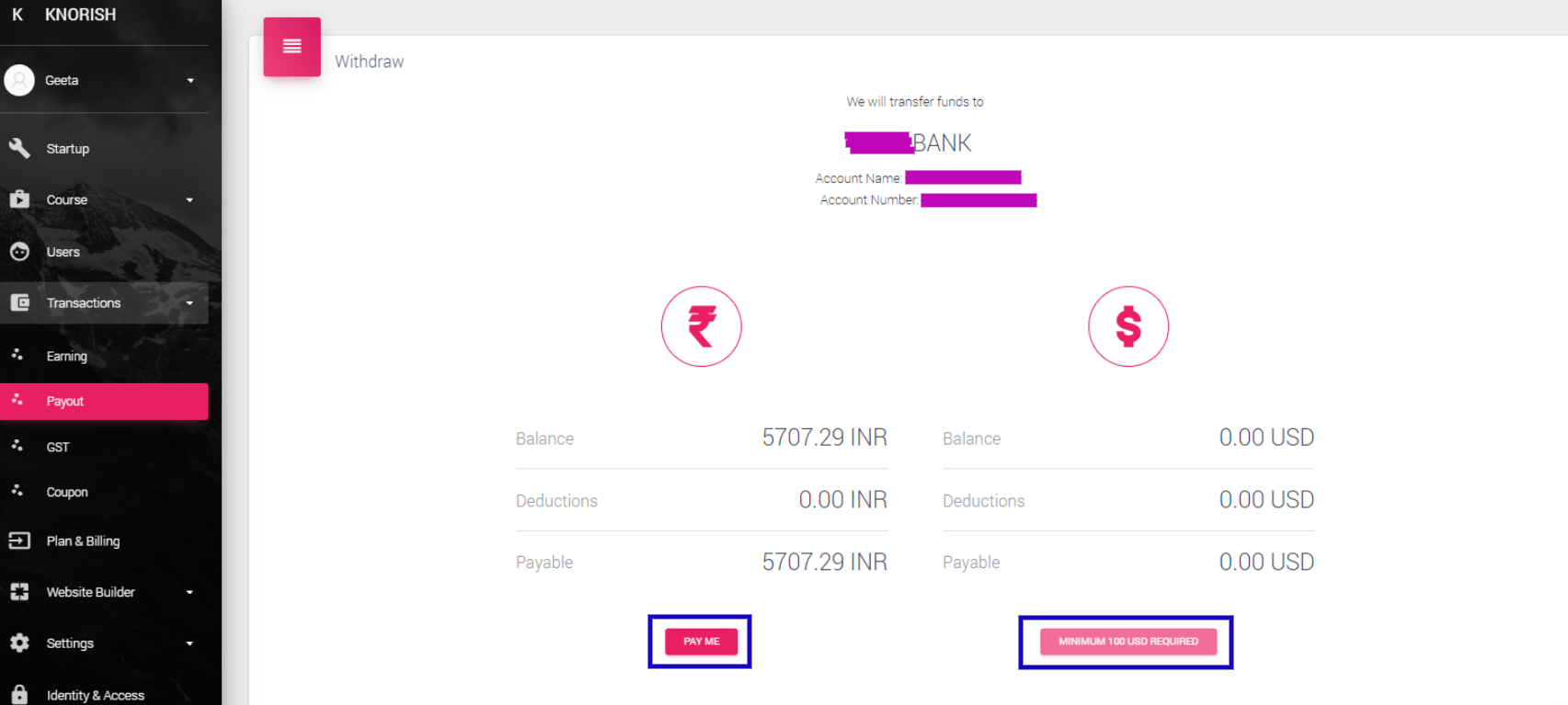 Payout Processing Timelines
Please note that while the platform initiates the payout request instantly, it can take upto 48 hours from the initiation for the payment to reflect in the bank account listed on the site.