In order to support creators in automating payment collection, every account gets pre-integrated payment gateways. Additionally, you also have the option to set up your own.
In this FAQ, we cover:
As an all-in-one platform, Knorish provides all these three things and hundreds of other features. So you don't have to hire teams of developers to create these for you. You have all these readily available for you all under one platform.
What is a Payment Gateway?
An online payment gateway is a tool that automatically connects your bank account to the platform. It's software or an application that allows you to conduct online transactions through various payment modes. On Knorish, when you sign up and publish your courses, you automatically get the feature enabled. You just have to update your bank account details, and as per the payout details applicable in your plan, the amounts will be transferred directly to your bank account.
Payment Gateways Available On Knorish


Default Payment Gateways Pre-integrated on Knorish
For INR and international payments, the above-listed gateways are pre-integrated in every account. Once a paid course is published, the gateways are activated automatically.

Additionally, creators can also add their own gateways listed below:
These need to be integrated and managed by creators.
How to use the default payment Gateway provided available on Knorish?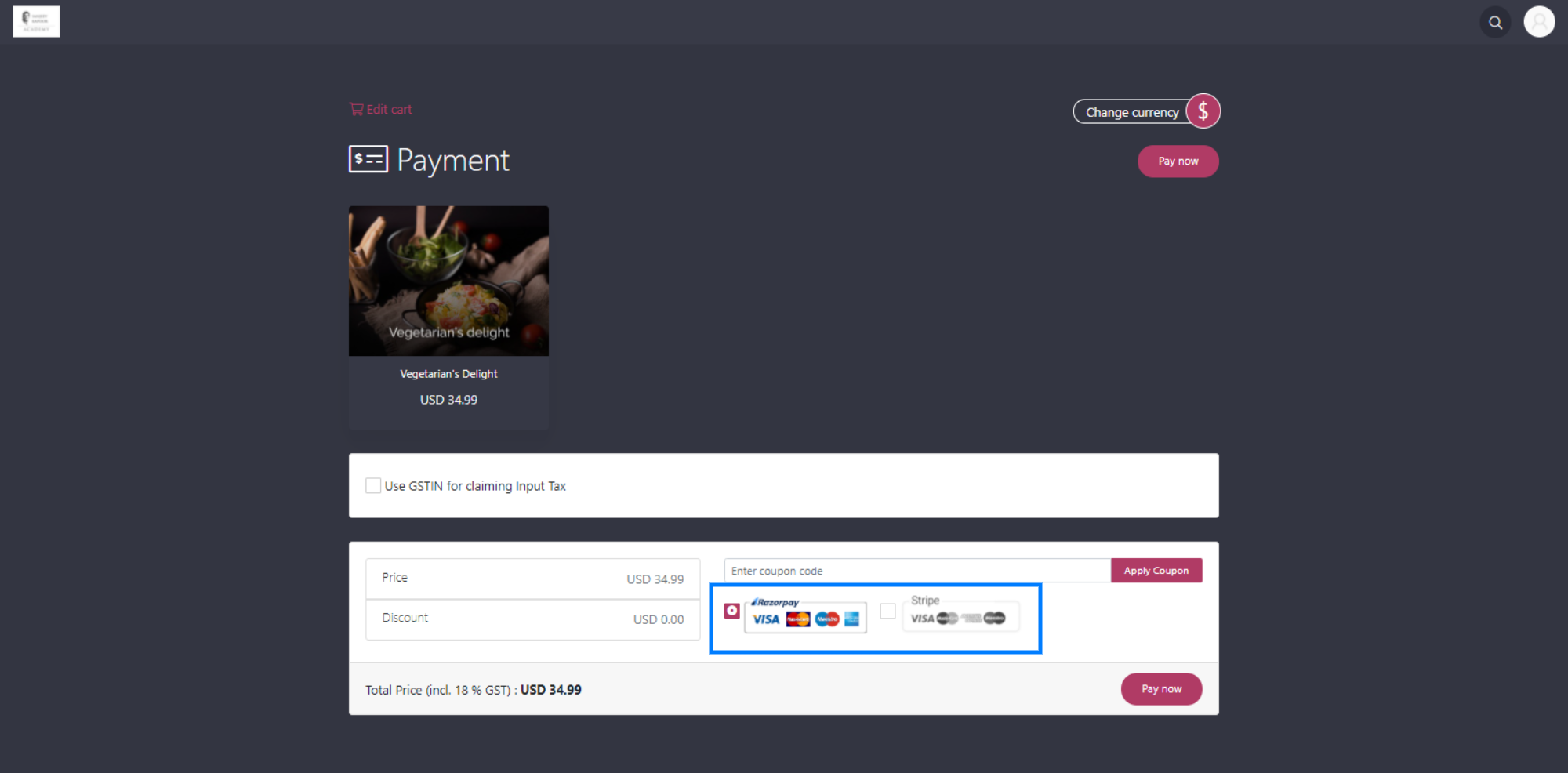 A payment gateway is already enabled on every account by default.
You can automatically start collecting payments via Paytm, other digital wallets, net banking, credit cards, debit cards, UPI, and other payment options available these days, be it from customers based in India or internationally.
Default Payment Gateways Offered By Knorish:
Enabling the default payment gateway
Payment Gateways are only required for paid courses and are automatically bypassed for free courses. In order to enable the default payment gateway, you need to publish a paid course after entering the course pricing on the course builder tool.
After uploading the course content, click on 'Next'. On the next page, scroll down to the section as shown below and enter the course price: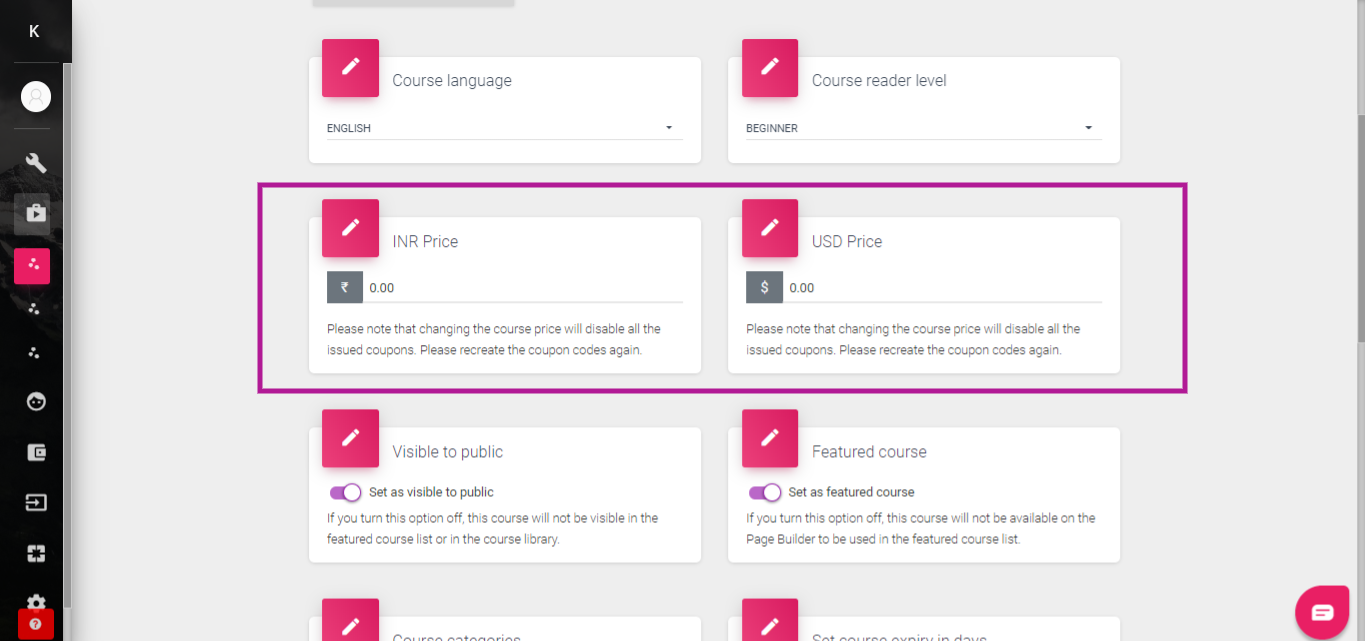 Once the course price is set, complete all other applicable details on this page and click on publish the course. Anytime a paid course goes live, the default payment gateway is automatically enabled to ensure payment collection is automated.
Once the course price is set and the course is published, you are all set. The default payment gateway gets activated automatically.
How to integrate other payment gateways?
There are primarily four payment gateways available on Knorish. Click on any of those: