Adding a calendar solution to your website/ online course can be a great way to offer one on one coaching sessions bundled as part of your online courses. As a free solution, Calendly is great for this requirement. By using Calendly, you will be able to add a personal calendar booking link as part of your course to offer one on one coaching.
Why Calendly?
As a free solution, Calendly is a great solution for this use case. It allows you to offer sessions of 15 mins, 30 mins, 60 minutes or custom durations as per your availability. Based on your requirements, you can choose any or create new slots as well. Include buffer time between sessions for breaks, show availability only during certain hours of the day, automate session selections by choosing the specific days you are available, send auto-reminders, collect feedback automatically via auto emails and much more.
How to setup Calendly on your course

To learn how to set up your availability on Calendly, read more here: Setting up availability
Or you can also follow the step by steps instructions below:
As you create your course content and add videos, PDFs, PPTs etc., the last section could be of a ppt slide/word doc with the link to Calendly. Once a student reaches that section, they would see the document with instructions. An example of this instruction has been shared below for your reference.
Thank you for taking this course. Now that you have gone through the learnings and understood the objectives of the course, please click on the link below and choose a good time for a one on one online coaching session with the instructor.

Link: Insert Calendly link here

Once students reach this section, they will be able to click on the link, that would take them to the available slots in your calendar and book a session with you.
To get the Calendly link and your calendar setup, follow these steps below
Step 1: Setup/ Login to your Calendly account, select the slots you wish to offer - 15 mins, 30 mins, 60 mins or create your own. Once selected, click on the option.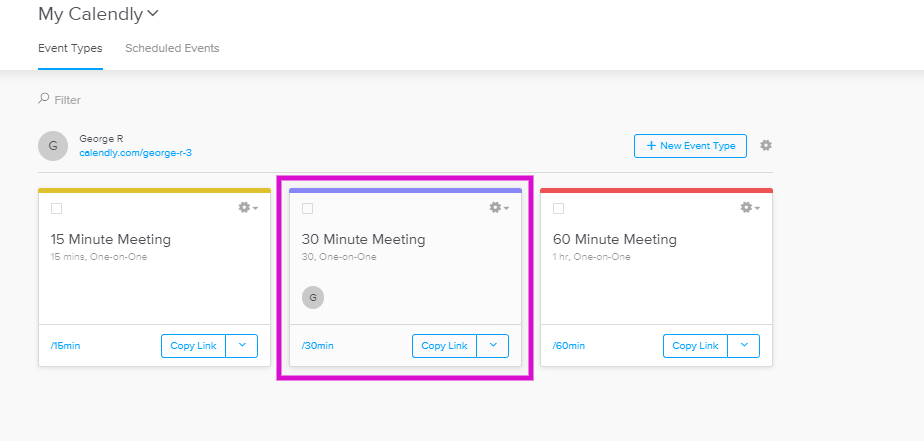 Step 2: As the next pop up opens up, complete all the details as required. These include name of the event, link, location/ virtual link of google meets/zoom, description, when can people book the event, date range with a start and stop date that allows you to create intervals of availability each day for a specific number of days, and much more.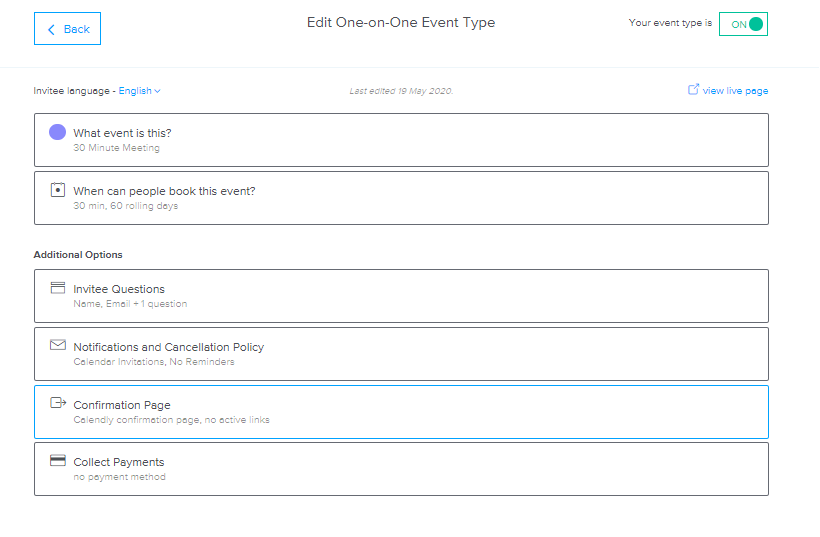 Step 3: To set up availability, click on 'When can people book this event' and complete the details as required.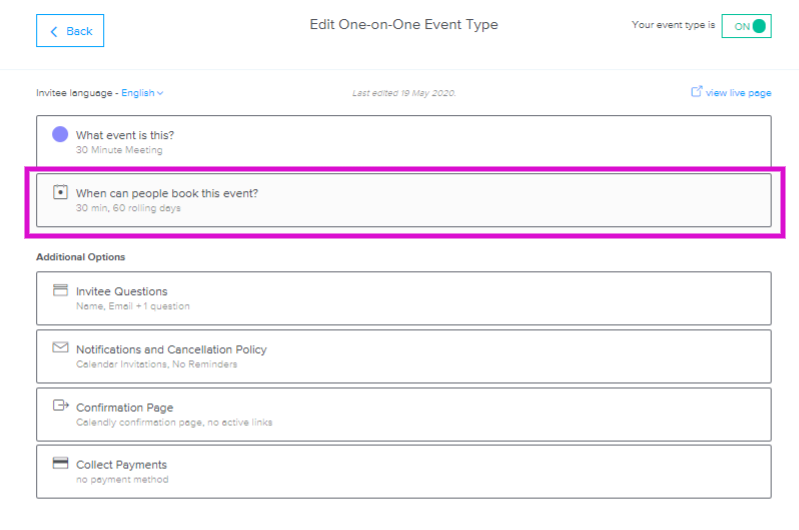 Step 4: You can select the date range, duration and then the time zone as well. To set up availability, click on the first date where you are available to take the session. Then select the intervals where you are available. As seen in the image, you can apply these intervals to the specific date you have chosen, to all specific days in the week, or apply to multiple options.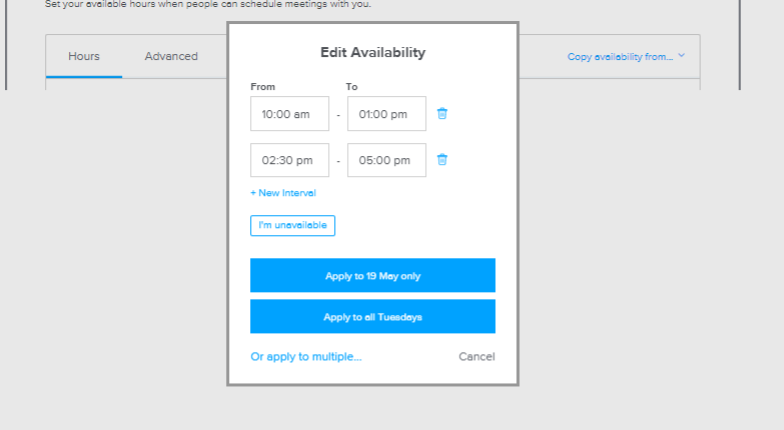 Step 5: By selecting apply to multiple, on the next pop up, you could select the specific days of the week directly and the same would be applied to those days automatically. Once done, save the changes. Since the end date is already selected in the first option, the intervals would not show availability beyond that specific end date.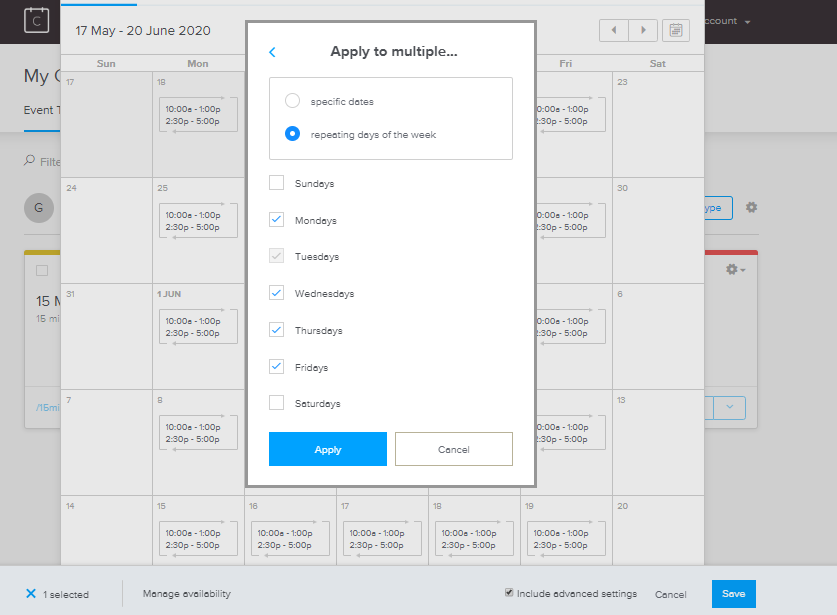 Step 6: Next, after saving your changes, complete the other sections as required.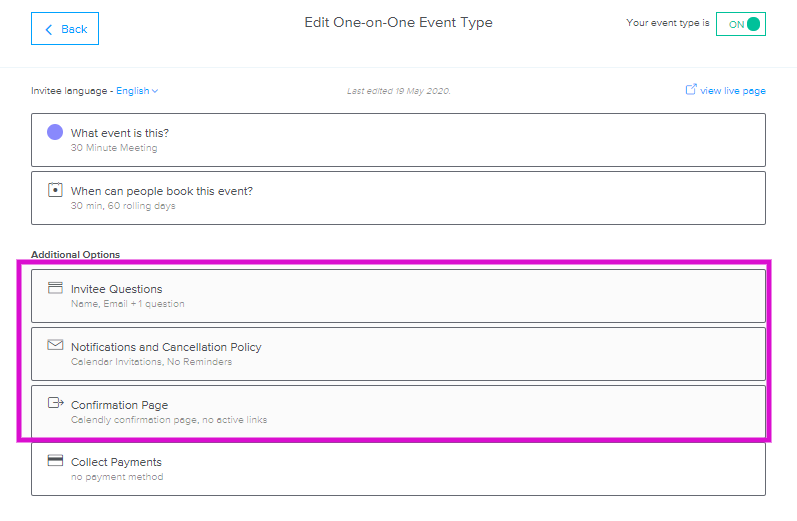 This is where you have the option to ask for name, email ID, set up auto email reminders, ask for auto feedback questions, and much more.
Step 6: Once all the details are set up, click on the 'View Live Page' button to view the page as it would be available to your users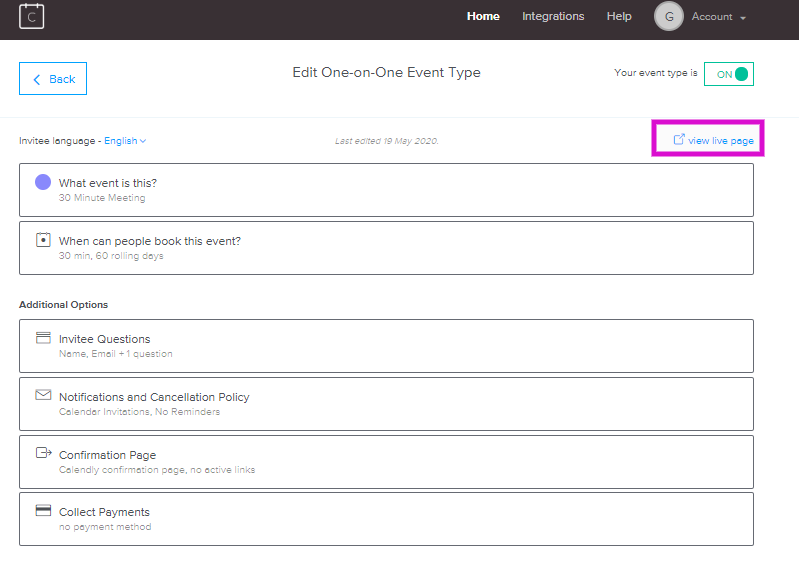 This would be the link that you can share on the document on your online course. Copy this link to your online course document/slide where you want the users to find the link.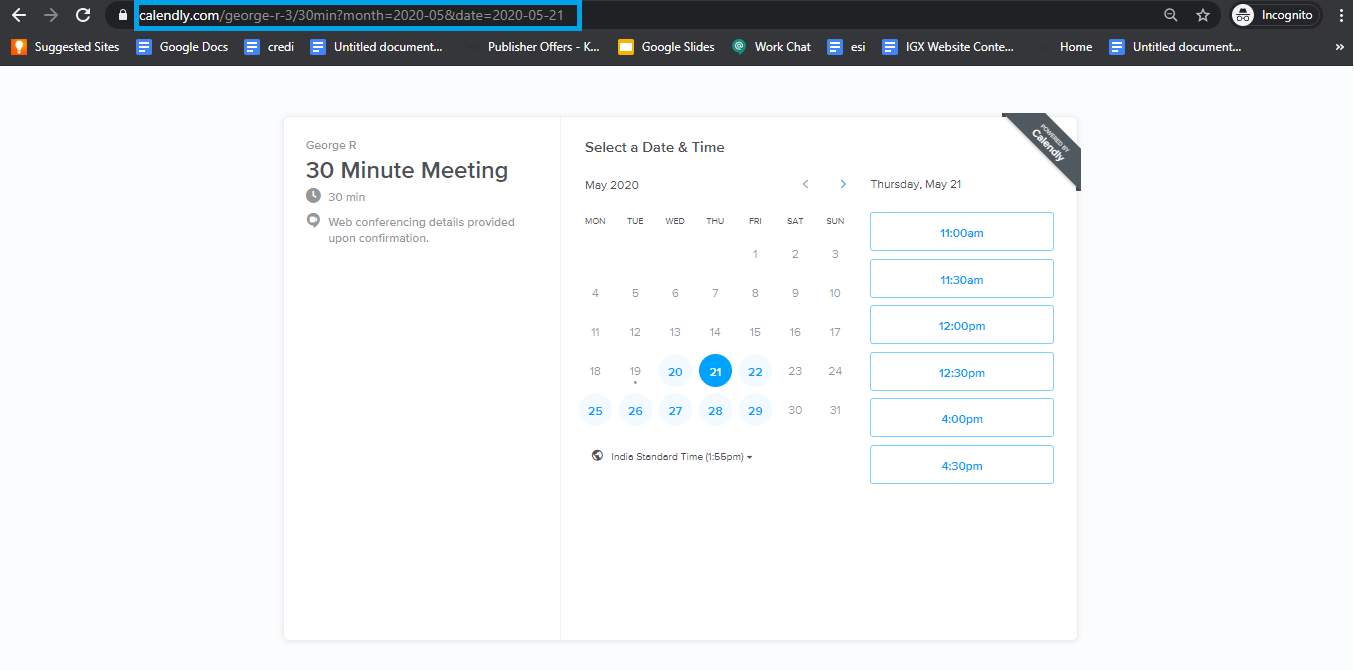 Once this is done, your students will be able to complete the online course and then on the last slide/document, read the instructions, click on the link and book the session on your Calendly calendar. Auto email reminders will initiate and send out notifications accordingly.