Offer instantaneous customer support with chat tools
Chat tools or chatbots are great in engaging and delighting customers. Chat tools do require someone to manually respond to queries however, there are a few platforms like Knorish that help you integrate their chat tools and build a robust knowledge base (list of FAQs).
There are several chat tools available that can be used to enable great customer service such as Freshchat, Olark, etc. They do offer a large variety of features across different plans and you may choose the plan that best suits your needs. Here are their integration links:
Here are the steps:
Step 1: Embed code for the chat tool


Set up your account on chat platform of your choice
Once done, you would get a code snippet
Copy the Code on Notepad
Step 2: Setting up a Chat Box On my Web-Site Steps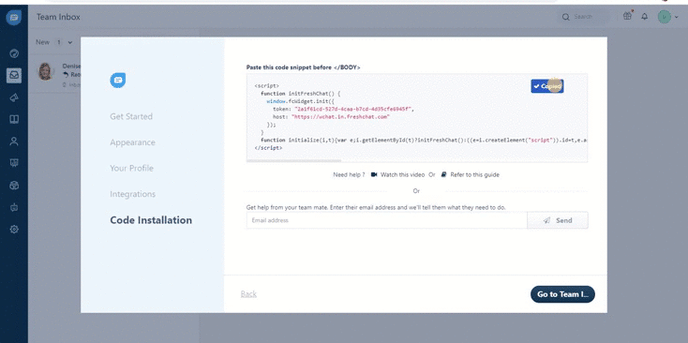 Log in Knorish Publisher Account
Go to Pages in Website Builder
Select the Page to include chatbox
Choose Edit Tool
Scroll to Custom Footer Code
Paste copied Chatbox code there
Tick the Publish & Save button
Once the code is saved and published, refresh open your site and you will be able to see the chat tool is enabled. Thus, using the steps listed above, you can use any such chat tool that has the option to embed the chat tool with your site using such codes.
Hopefully, we have answered your query. In case of any additional inputs required, please feel free to contact us.