You can add video to the banner or any section of the page. The process is pretty simple and even allows you to add videos without the need to use YouTube or Vimeo. This is specifically to add a video in the background as part of the site and not an embed. This means the video will play in a loop continuously and will start automatically from the moment a user reaches that section as shown on the banner section of this website.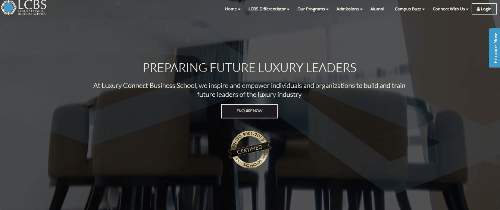 Note: Videos may not be viewable properly on mobiles. Hence, please do cross check that the chosen video is properly viewable on mobile phones by opening your site on a smartphone.
Step 1: Add the video file in the file manager of the website


Access the dashboard, under the website manager, click on file manager. Here, at the bottom of the page, click on upload file and upload the file from your laptop/PC/Mobile.

Note: The file manager only allows uploading of file size upto 100 MBs.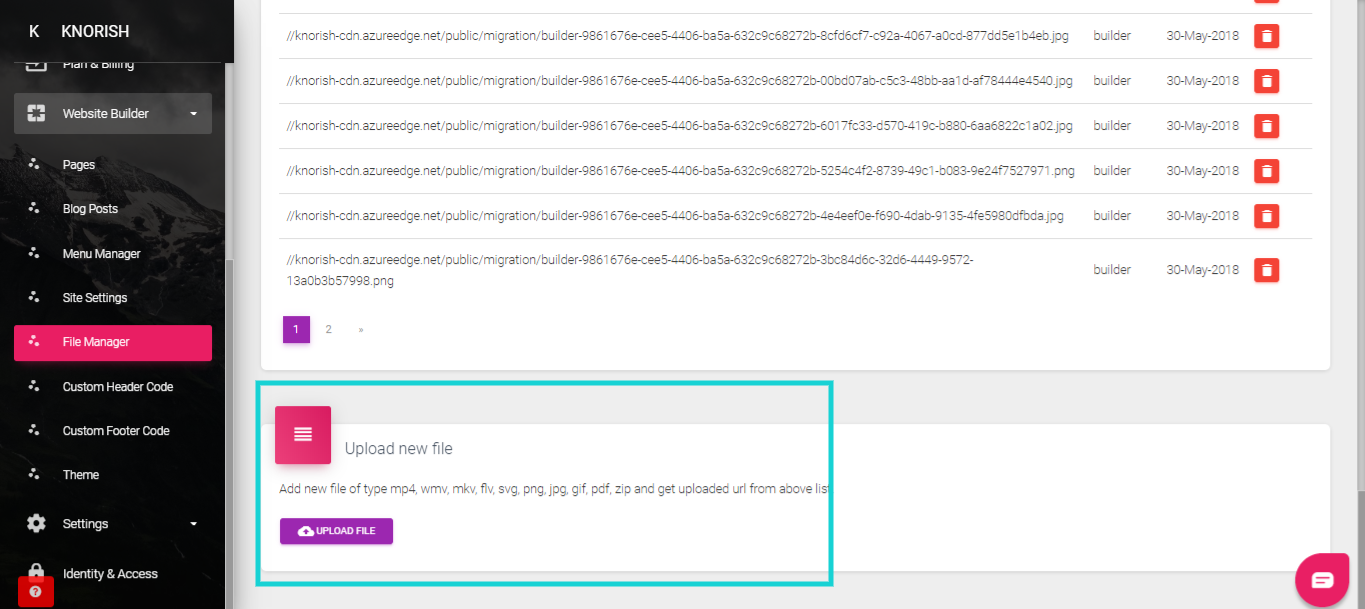 Step 2: Copy the File Link


The latest file upload gets added to the top of the list. Copy the link from the top as shown above and paste it on a notepad for safekeeping.
Step 3: Setting Up The Page For Pasting The Video
To add the link on to the website, you would need to add a video section first. For example, the site shown below has an image.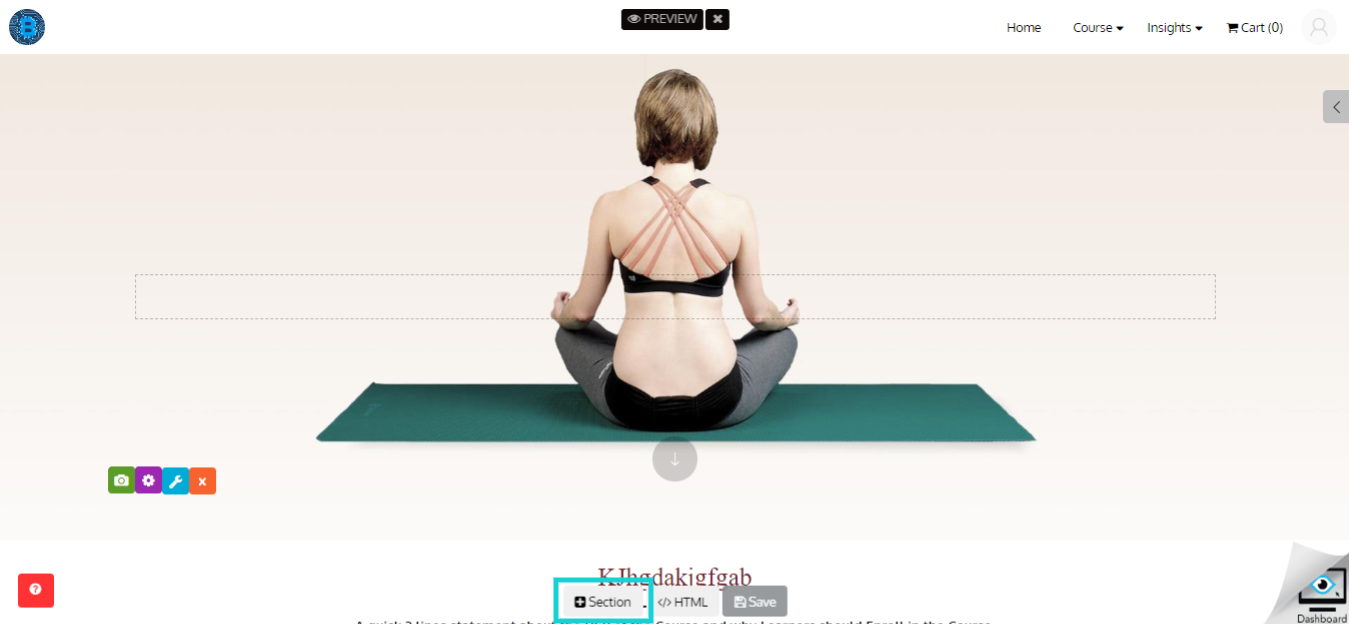 So to change from an image based banner to a video, you need to add the section which has the Video in it.

Hence, enter the edit mode and click on add section.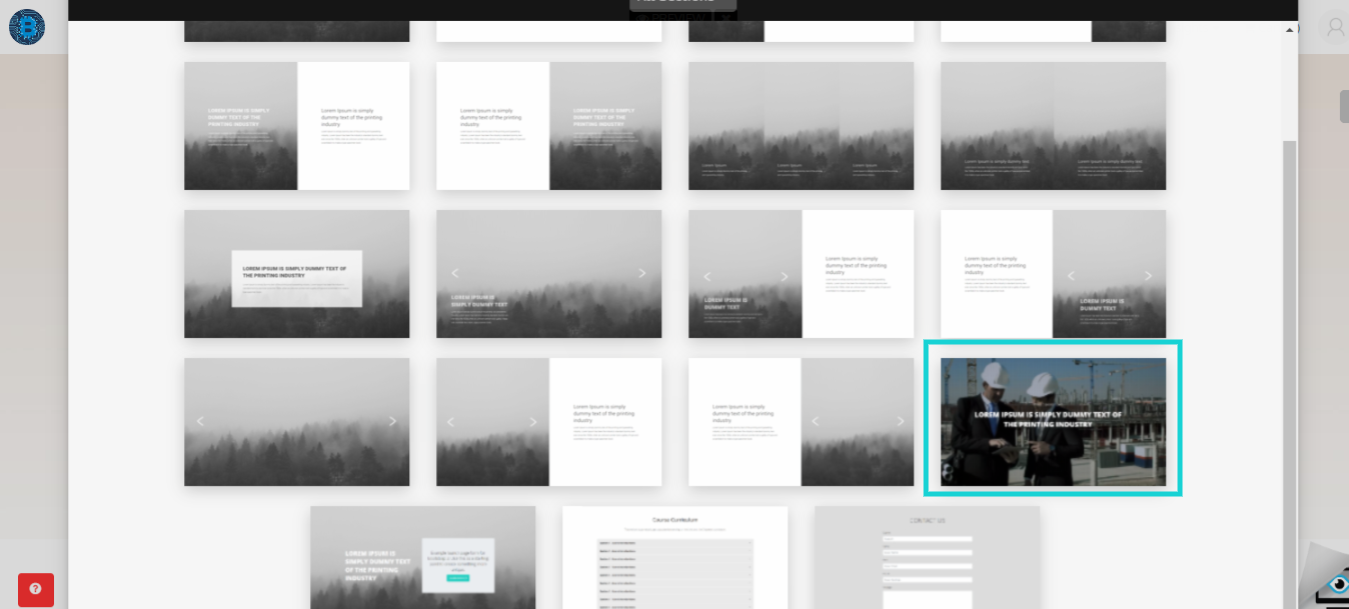 Then, select the one which has the video as marked in the image below. Once selected, the section gets added to the bottom of the page automatically.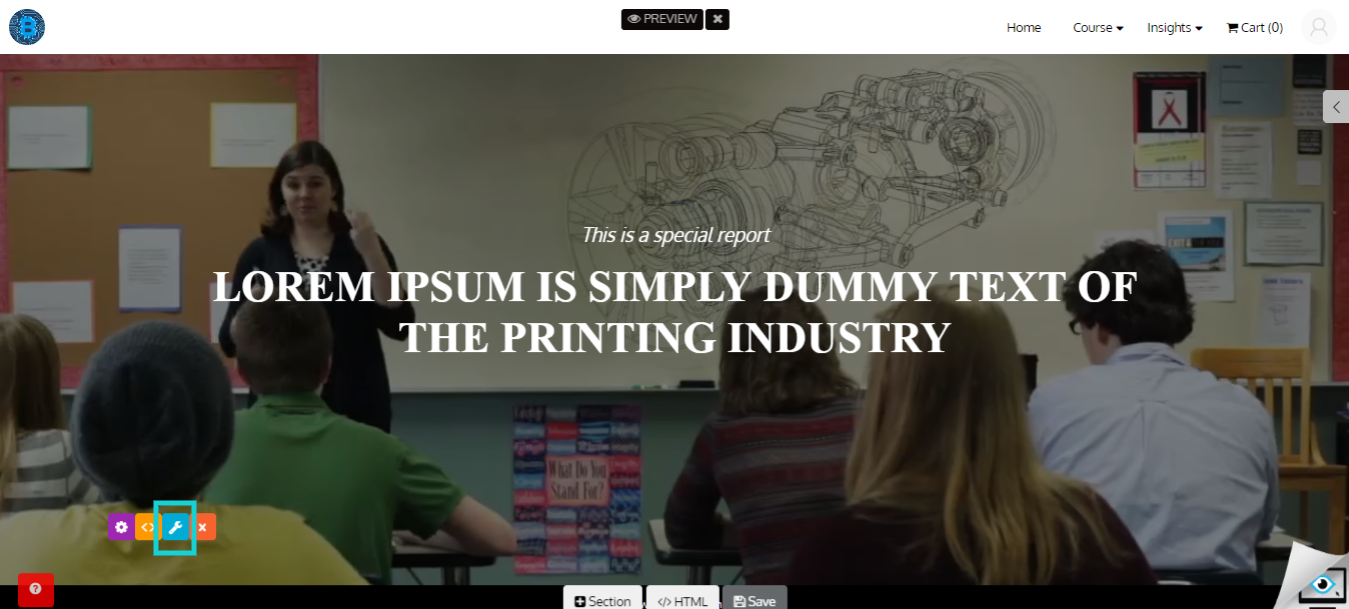 Click on the spanner icon as shown above. Here, you will get the pop up where you can use the four options to move the section as per your location choice on this page. As seen in the GIF below.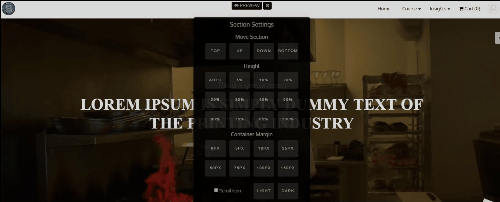 Once the section is in the location you need it to be, simply click on the orange HTML icon to access the section code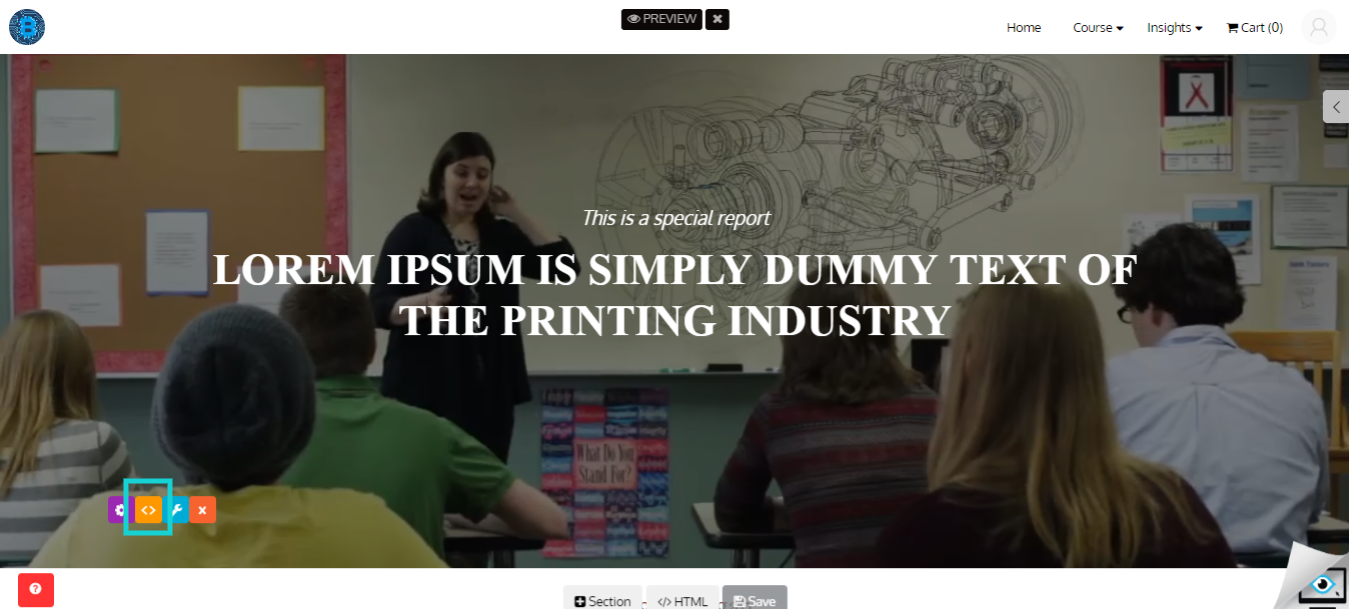 On clicking the HTML code, you will be able to access the code section. Here, carefully paste the code that you had copied in Step 2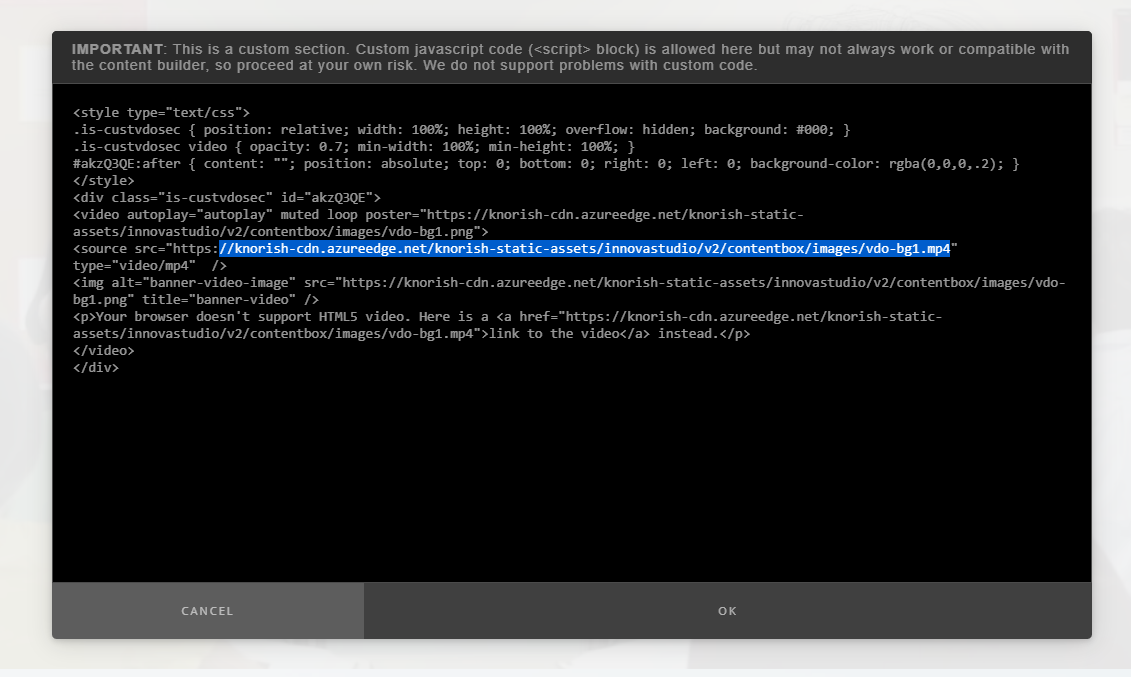 NOTE: This is a custom code section. Any other changes may not produce the intended result. Hence follow the instructions listed below carefully.

The link in the file manager on your site starts from //knorish-cdn.azureedge.net/ .... Hence, copy paste the code after https: and you will be good to go.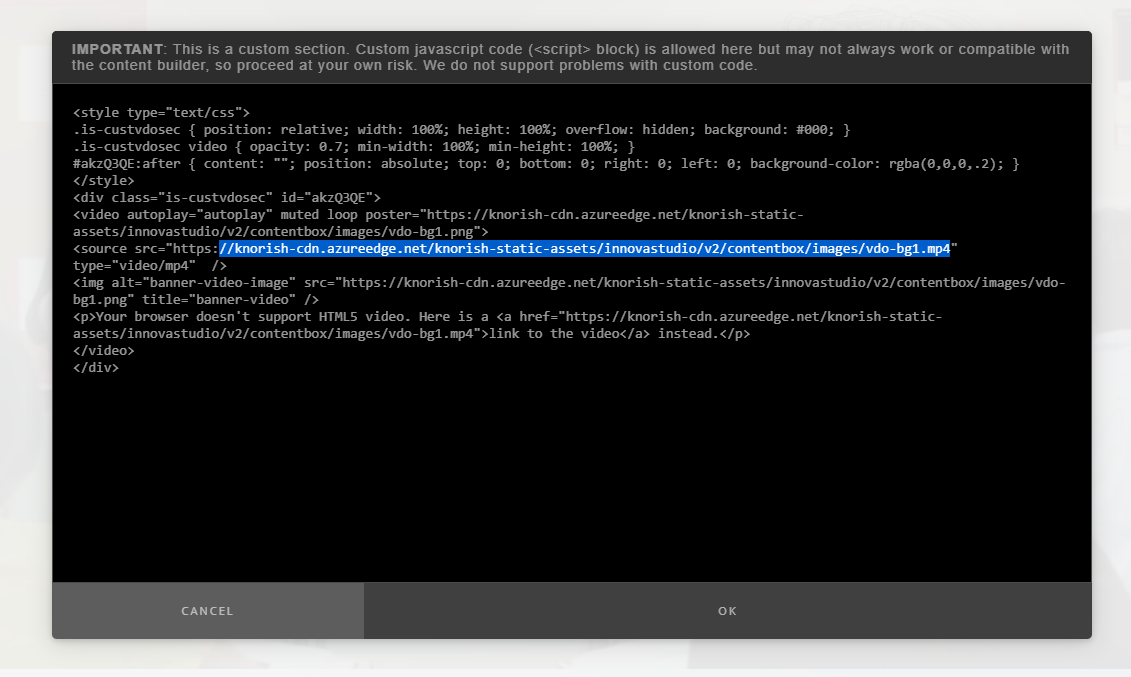 NOTE: Copy paste the link after https: and press OK to complete the process. Once the video is changed, do click on save to save your progress.
This would change the video as needed.