Building a Page
Building an awesome page is simple with Knorish. Once an online course is published, building a page for it is super simple.
There are two ways to build a page:
Using a pre-installed theme
Blank Page
Using the Pre-installed Theme
Here's a quick video to understand how to create a page.
For course pages, please publish the course first so that you are able to connect the buttons with the checkout.
Step by Step instructions
In case you have already installed a theme for the website on your Knorish page, the process to create a course page becomes a lot easier.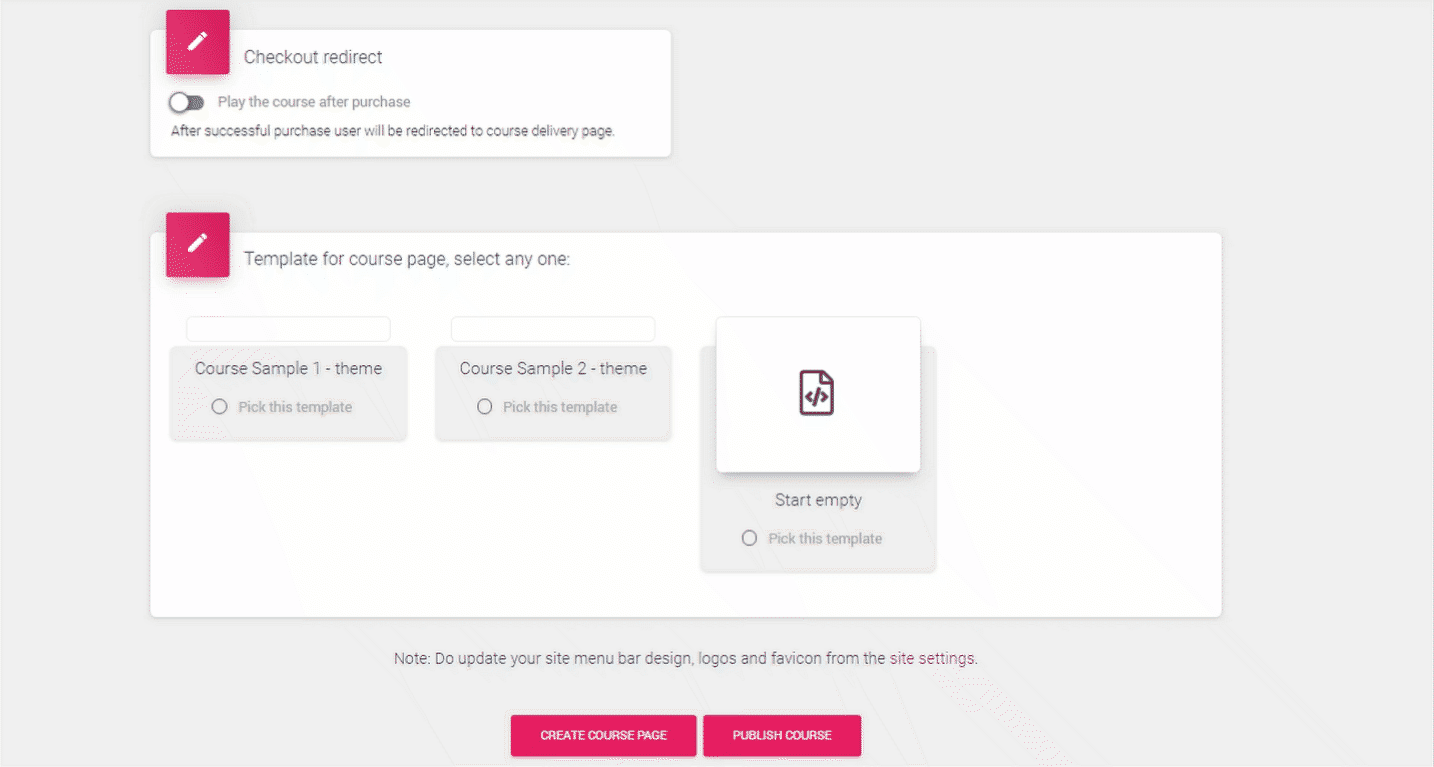 Before publishing the course, select the sample page that you wish to use as your course page and select publish course. Next, click on create course page to start editing the course page.
Once the theme's content has been placed, you can start editing the text, images and everything else on this page as per your choice. To understand in-depth how to make changes or edit a page, you can also read: Customize Your Knorish Account Website's Pages
Note: Once you go through the article ' Customize Your Knorish Account Website's Pages', editing the course page will come easily. However, please ensure to click on save (at the bottom of the screen), before clicking on the Preview button to ensure that all changes are saved.
Blank Page
Knorish's site builder tool allows you to quickly edit any page including the course page. To start building your course page from scratch, click on start empty and click on create course page.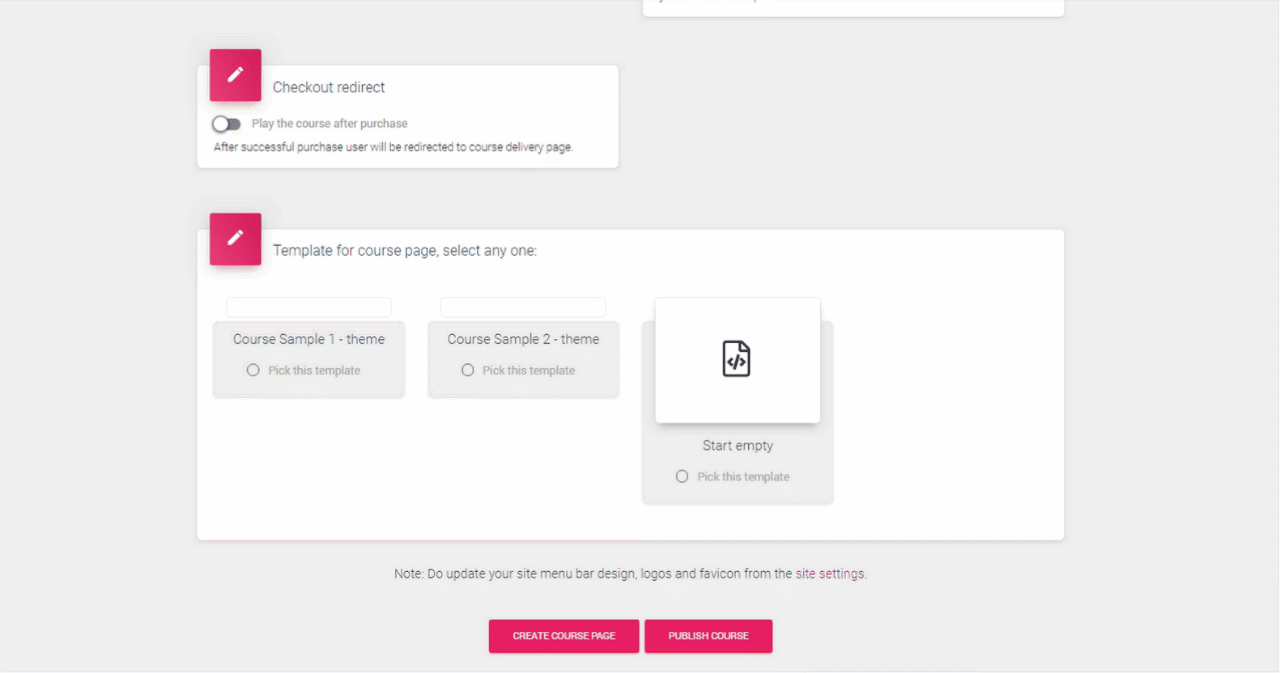 Once you arrive at the course page, you would notice a blank white screen. Here you need to build the entire page section by section.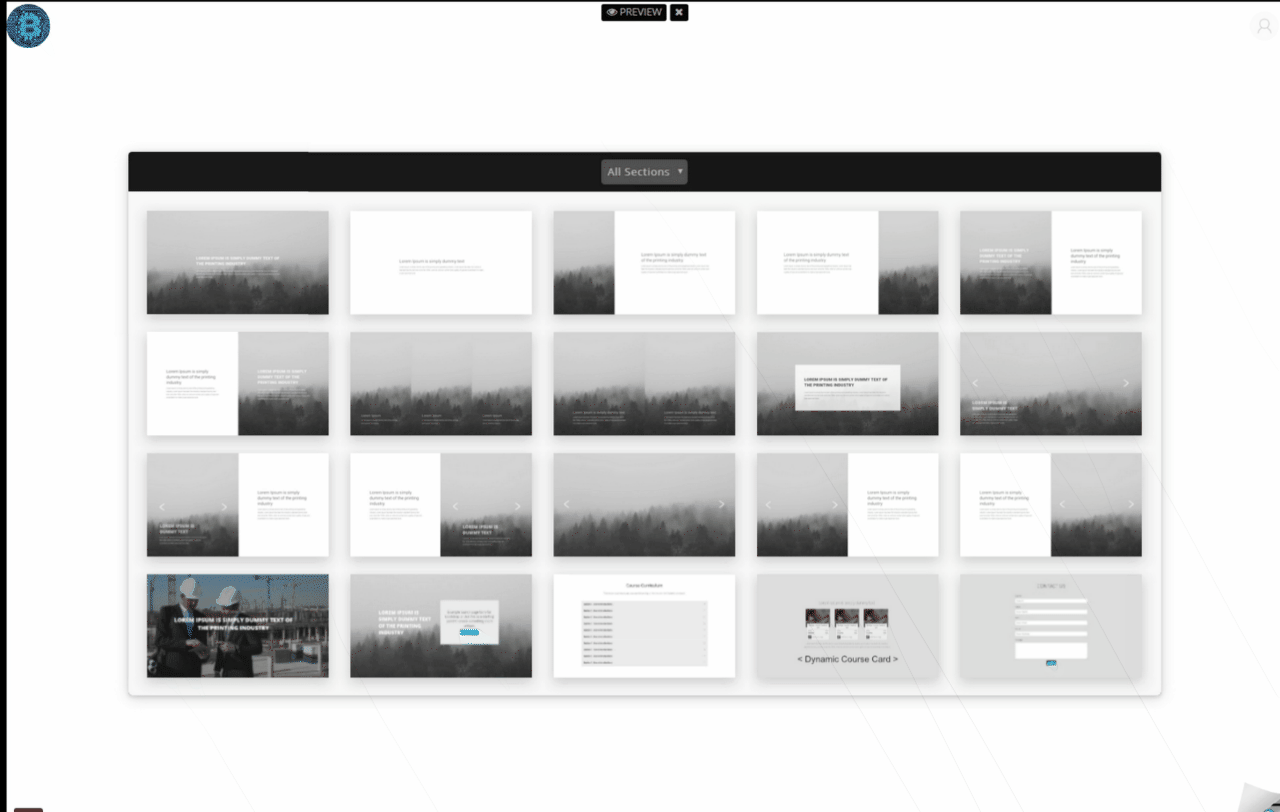 To learn how you can build the page from scratch, read how to customize a page