Creators can set up auto payouts on their account on Knorish. This can be done to enable automatic payments directly to a specific bank account of your choice. For the platform to automatically initiate the payment, the minimum threshold should have been reached.
Note: This process is for creators who are using the pre-configured payment gateways with Knorish. In case you have connected your own payment gateway, this option will not be visible as the amount is being routed via your payment gateway.
To enable auto payout functionality on Knorish: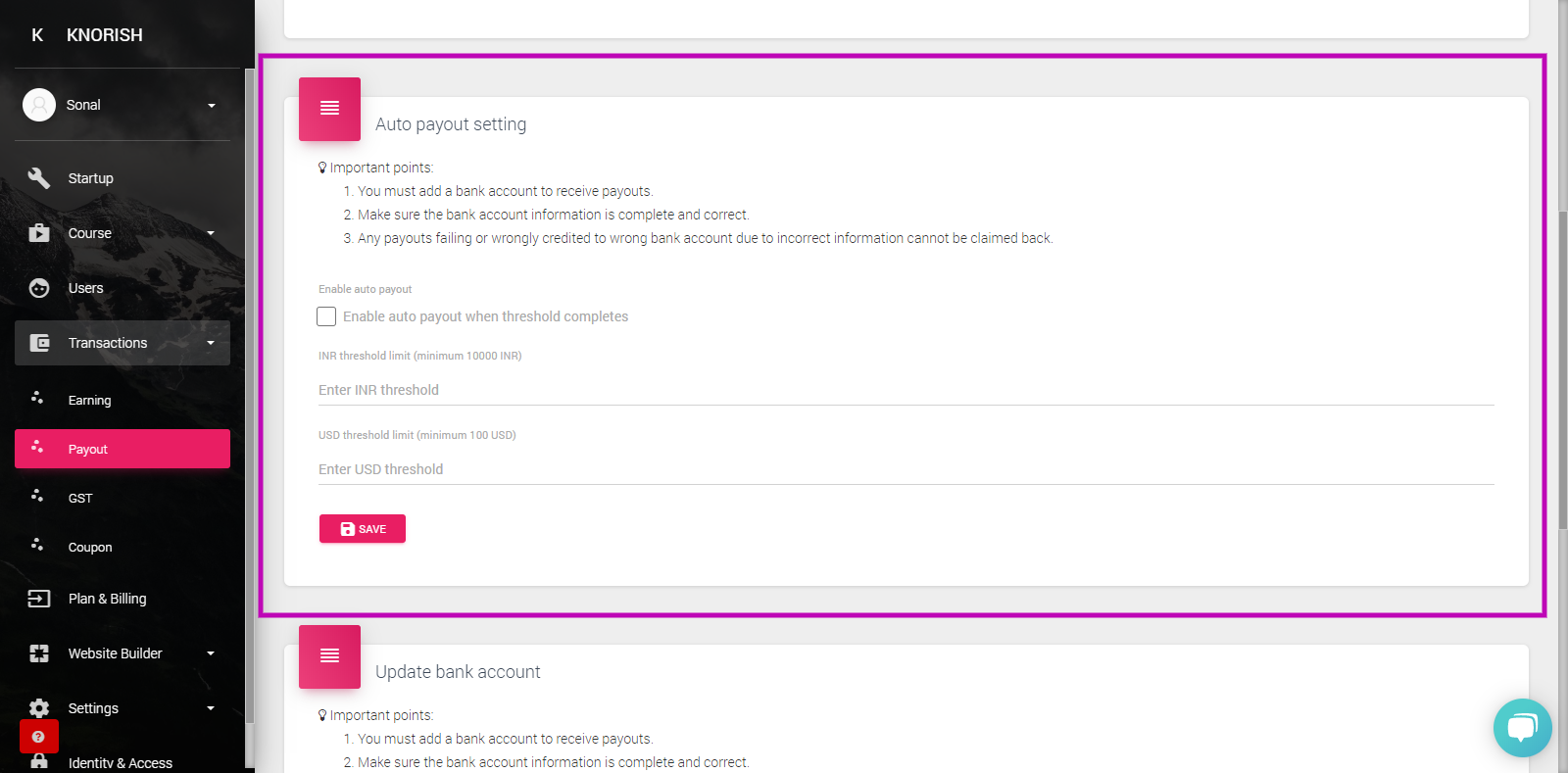 After logging in to your account on Knorish, access payouts section, under Transactions. Here, scroll down to the 'Auto payout setting' column. Turn on the auto payout functionality. After turning the auto payout on, enter the amount for the threshold in Rupees and/or American Dollars. After setting up the threshold click on the 'Save' button to confirm enabling of auto payout functionality on your account in Knorish.
Things to keep in mind
You need to add a bank account to receive the payouts.
Add the bank account details before enabling the auto payout functionality. To know how to add a bank account details read our FAQ on How to add Bank account information?
Please ensure that the bank account details are correct and verified.
Note: It is the responsibility of the creator to enter correct bank account details in their accounts on Knorish. Knorish doesn't take any responsibility in case payouts are failing or wrongly credited to a wrong bank account due to incorrect information. Such payments cannot be claimed back or reversed.