This article shows you how to delete your Knorish Account.
Before we begin: We wish success to every one of our users. So if there is any particular concern/issue that has not been addressed yet, do let us know
Raise A Ticket or call Customer Care at +91-6366449374
We will definitely want to look into resolving the concern for you. However, if you have made up your mind, we understand.
Important Note: Please note that once your Account is deleted, it cannot be recovered. Make sure to save any course content or records that you would like to keep before deleting your account.
To permanently delete your account, follow the below listed steps:
Log in to your Knorish Account.
Go to the Dashboard.
On the side panel, click Settings
Scroll down to the bottom to the 'Delete Account' section.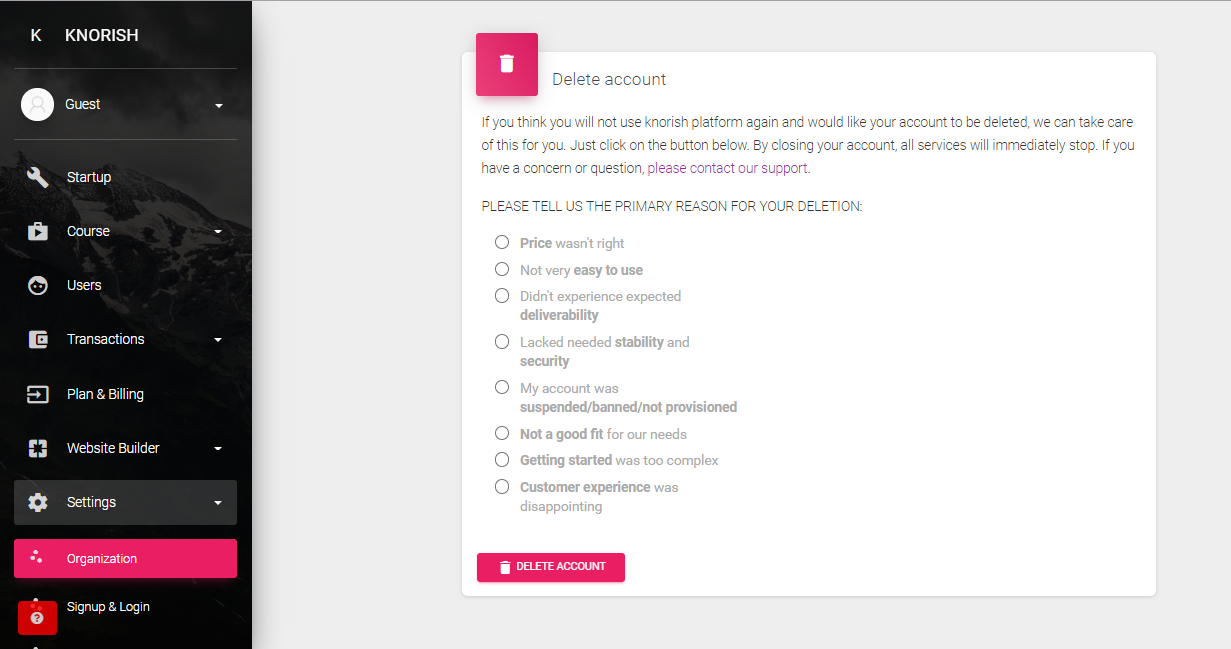 Select the reason that best describes why you want to delete your account.
Click 'Delete Account'
As a confirmation measure, on the next pop-up, you will be asked again if you wish to delete the account.
Note: Once you click the button here, changes cannot be reversed and the account will be permanently deleted immediately.
Click on 'Yes' and once done, the success notification will be confirmation that the account has been deleted permanently.