Creators can edit their organization details including their name, and address for the company and the GST number.
Editing Organization Name, Address and GST number
To edit these details log in to your account on Knorish. Begin from the dashboard. Scroll down in the left toolbar and select 'Organization' option in the 'Settings' menu as shown in the image above.
In this page, you can check all your organization related details.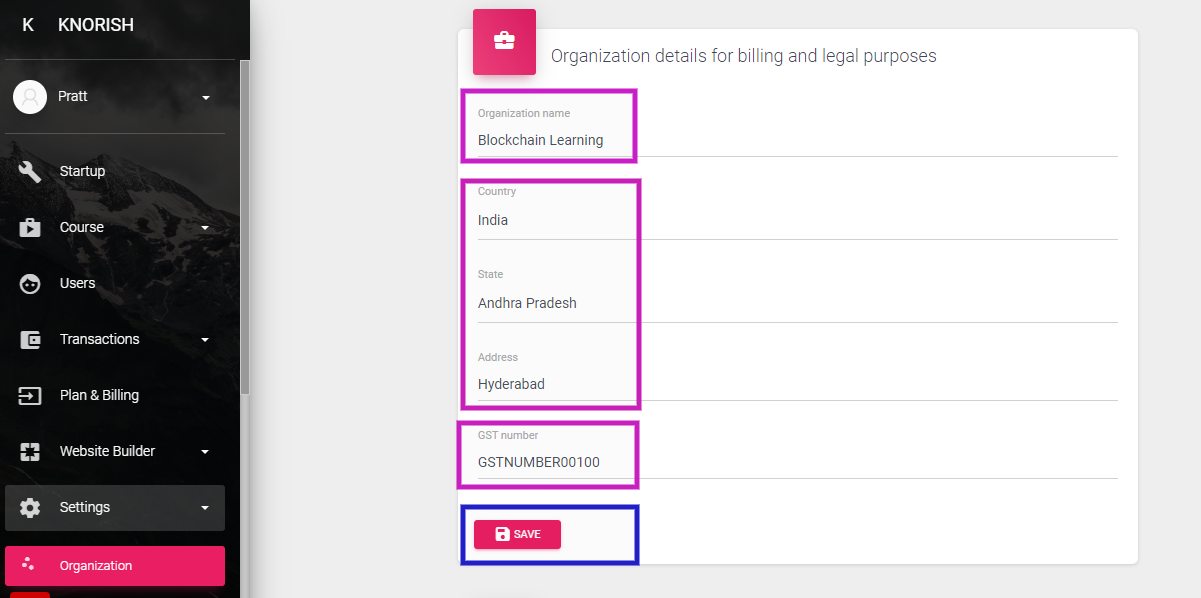 In the 'organization details for billing and legal purposes' you can edit all the details about name, address and GST number. For your reference, the organization name is demo company as highlighted above. You can add your company's address consisting of the country, state and the address. GST number for your business can also be included in this section as highlighted in the image above.
Further after including all these details click on the 'Save' button to confirm the changes.