Freshdesk Integration - A Complete Guide
Freshdesk is a cloud-based customer support platform that enables companies of all sizes to provide great customer service. It is a customer support software that helps you cater to your customers through its platform. As a ticket management software, Freshdesk is Intuitive, and a feature-rich customer support software. The platform has multiple pricing options, and you may choose a plan as per your needs. To view the other plans in detail with a detailed feature list, you can view the plans here: Freshdesk Pricing.
How To Integrate Freshdesk's Ticket Management Tool With Knorish


Note: With the changes in pricing plans and the applicable features, API Integration is now available from the Blossom plan onwards. To setup the integration, please sign up on the Freshdesk blossom plan and then follow the steps listed below. Refer to the FRESHDESK FAQ: Link
Sign up on Freshdesk
In order to sign up on Freshdesk, simply visit Freshdesk pricing and choose the plan as per your requirements.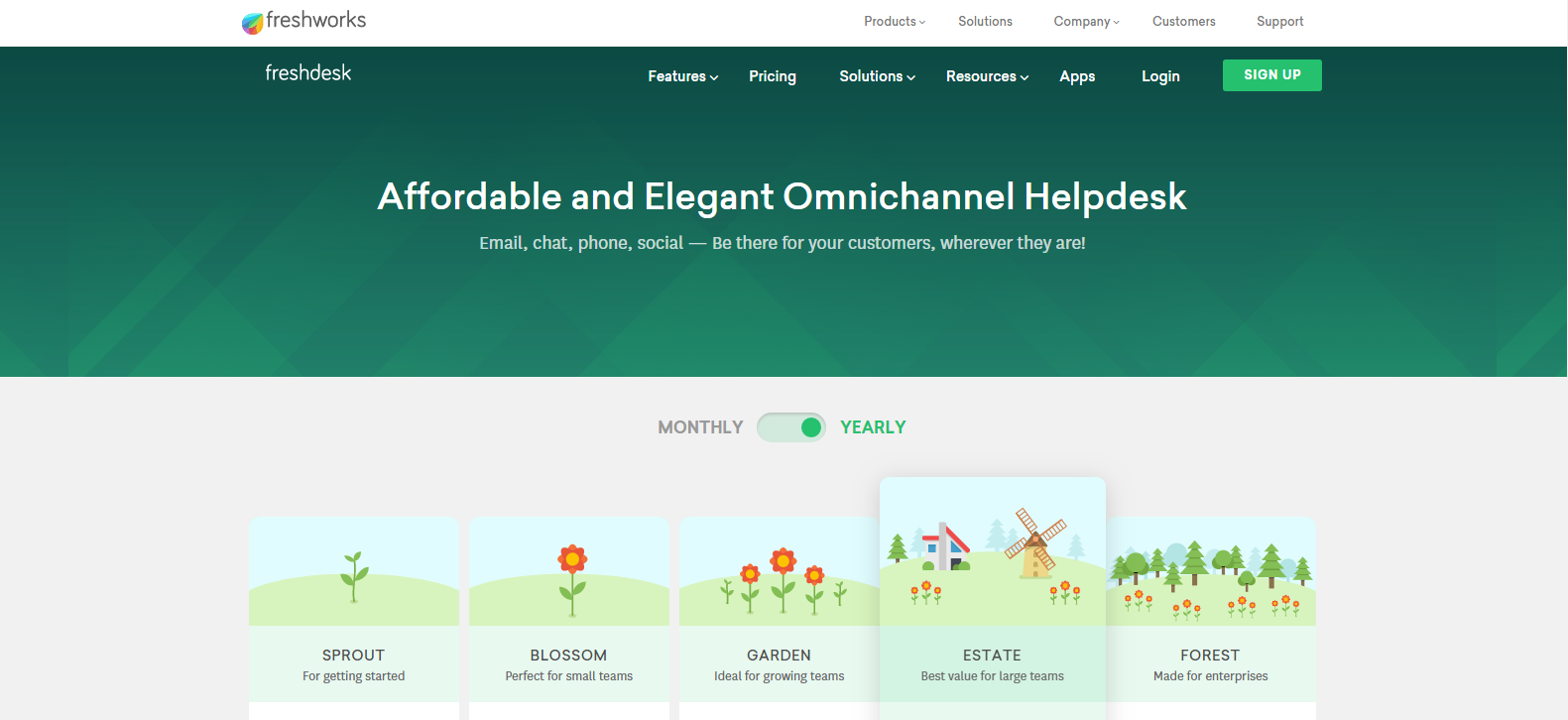 On the next screen, fill in your details and sign up. Once logged in, click on your Profile Picture on the top right and select "Profile Settings"
Note: The API key will be displayed only when the account is verified.

To complete the integration, simply log in to your Knorish account, and access your Publisher dashboard. Under settings, once you click on Integrations, you would see the Freshdesk integration section as shown below:
Simply mention your Freshdesk Domain (in my case 'georgeabrahamrohit', don't use full URL) and copy-paste the API Key here. Freshdesk domain is what

Once done, you would get the pop up notification of integration success and Freshdesk integration section would change as shown below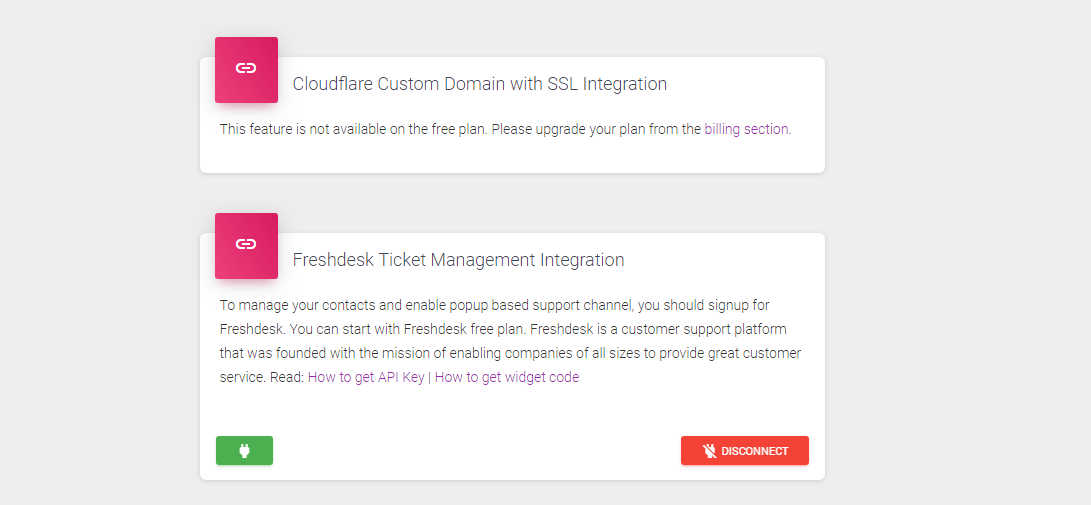 You can reset the API Key anytime to unauthorize Knorish from connecting to your help-desk. However, when you do so, it may disconnect from all other non-knorish apps that were using this key to connect to the help-desk as well. You will need to provide the new key to the other apps to continue using them again.
Once the integration is complete, you would be able to view queries from your Freshdesk CRM account directly.