Track Who Visits Your Knorish Site With Google Analytics
Google Chrome is by far the most used browser. You can now track who visits your websites and then target your ads to those users and customize your social media campaigns accordingly.
Google Analytics is by far the most popular tool you can use to measure your site visitors. This tool comes to you for free, courtesy Google and is great to analyze your site traffic. Integration of Google Analytics is an easy task.

To initiate the integration, simply login to your Knorish account and access the Dashboard, under Integrations, Google Analytics Integration option allows you to paste the API Key here.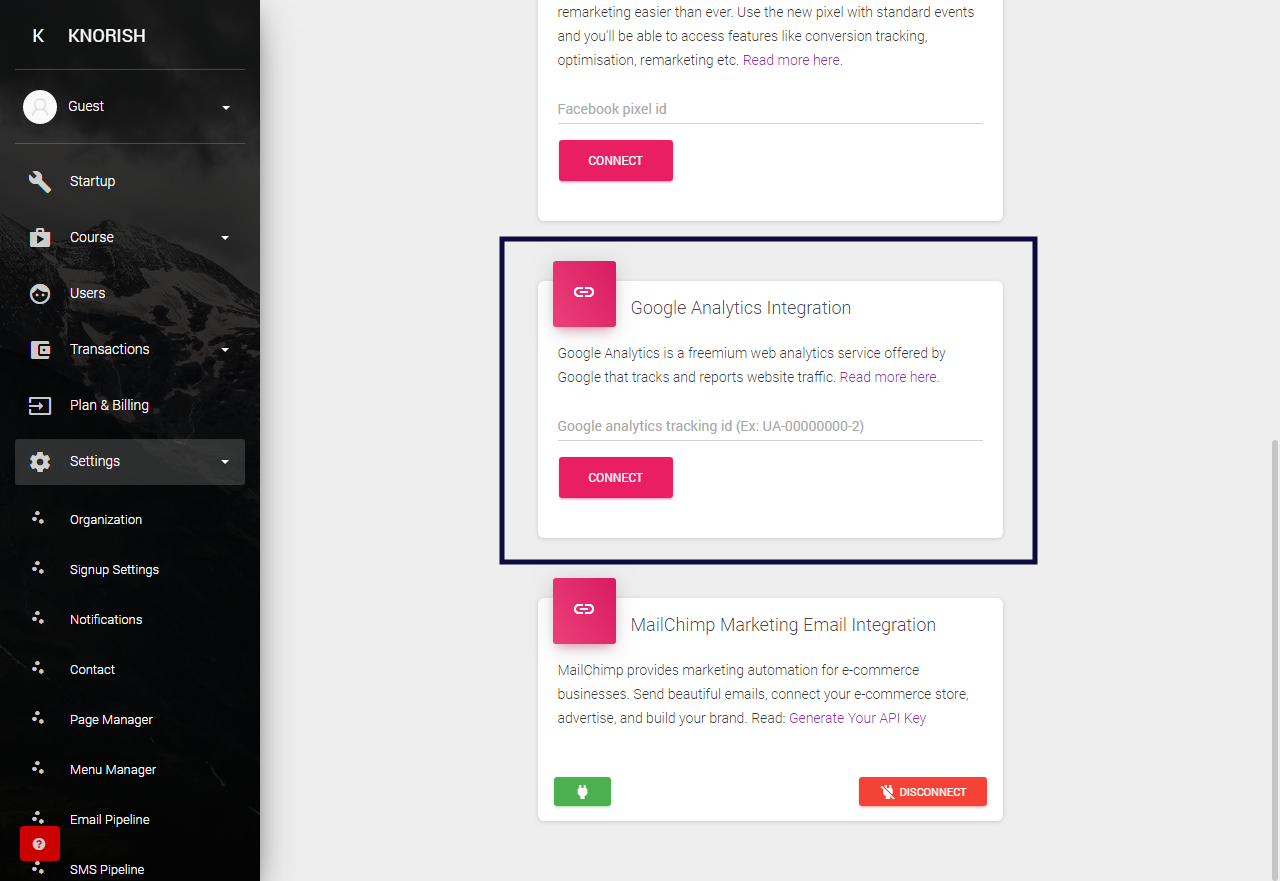 Google Analytics Account Setup

To generate the API Key, you need to first create the Google Analytics account. Simply access the Google Analytics Sign Up Link and create an account if you don't have one already. Once the account is created, you would receive a account activation/verification email on your email ID.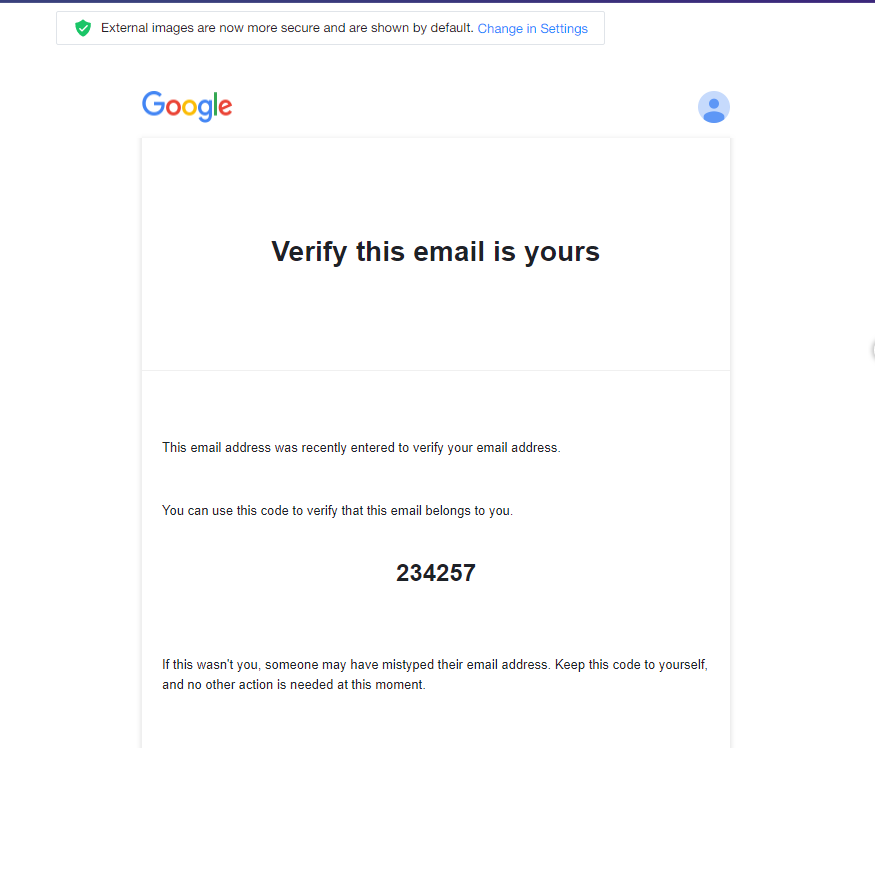 Enter the specific code received in your email ID in the verification page and sign up your account post completing the details.

Generate Google Analytics Key
Google allows generation of Analytics Key generation directly from the Analytics platform. To generate your analytics key, please follow the below listed steps to generate an API Key:
Access your Google Analytics Account by accessing this Google Analytics Link. Once logged in, the next screen would ask you to set up your analytics account automatically as shown in the screen below: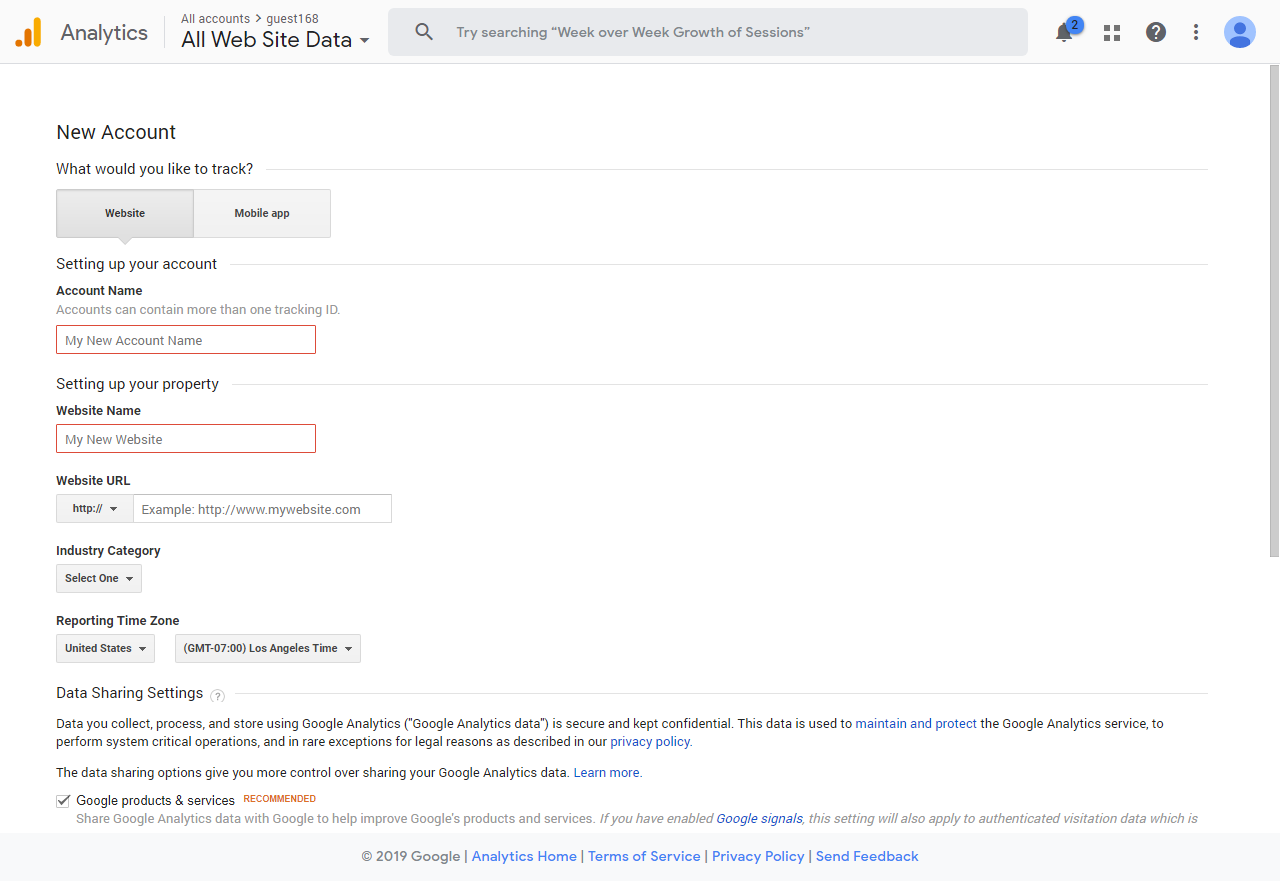 On this page, select website, and enter all details i.e. Account Name which in this could be your Knorish Academy/course Name, Website name and URL as well. Choose the Industry category and Time zone as well.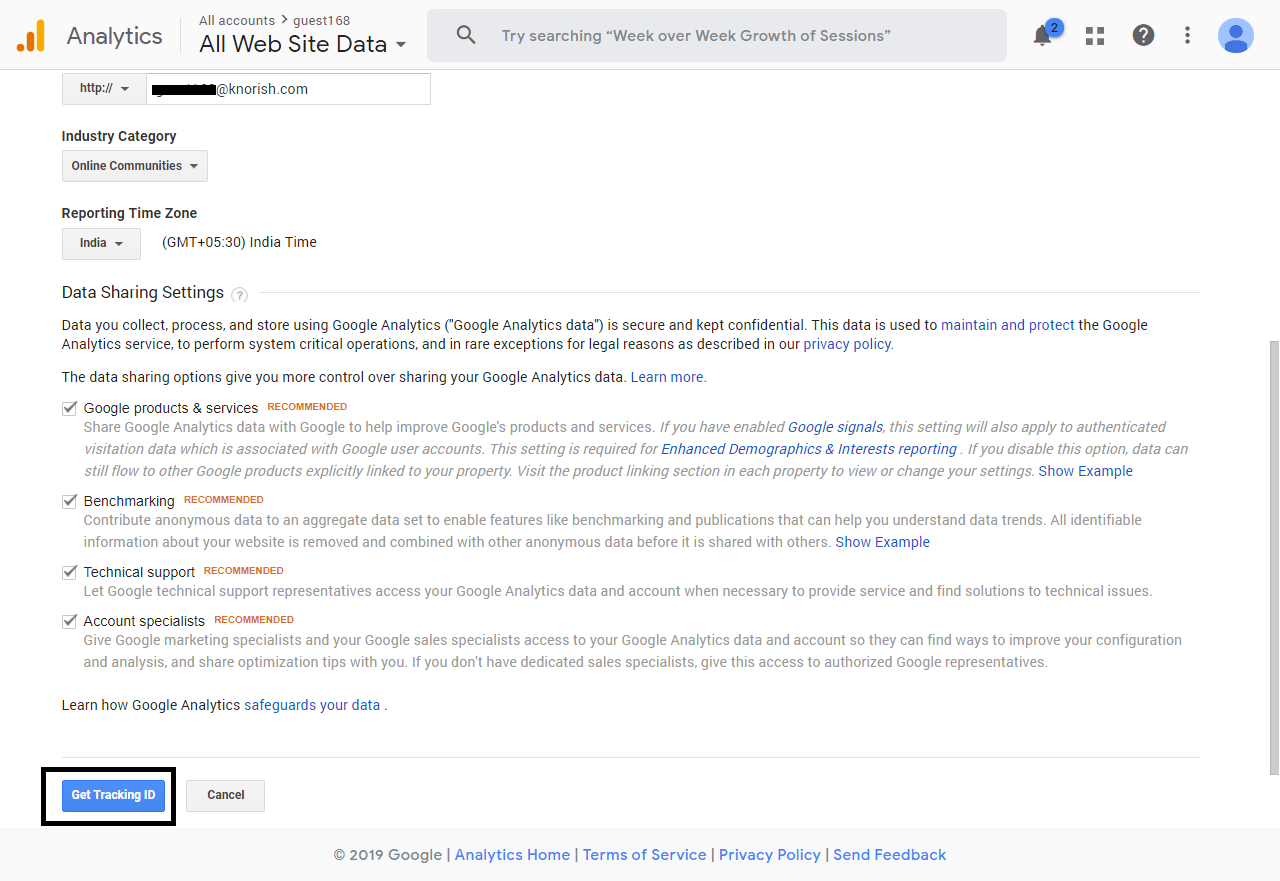 Once done, click on Get Tracking ID, read carefully & agree to the 'Google Analytics Terms of Service Agreement' & the 'Additional Terms Applicable to Data Shared with Google'. Once you click on I Accept, on the next screen, you would find the Analytics Key as shown below.
NOTE: The last 2 digits of this particular account's analytics key have been redacted for security reasons. A Tracking ID is usually in the format of UA-123456789-0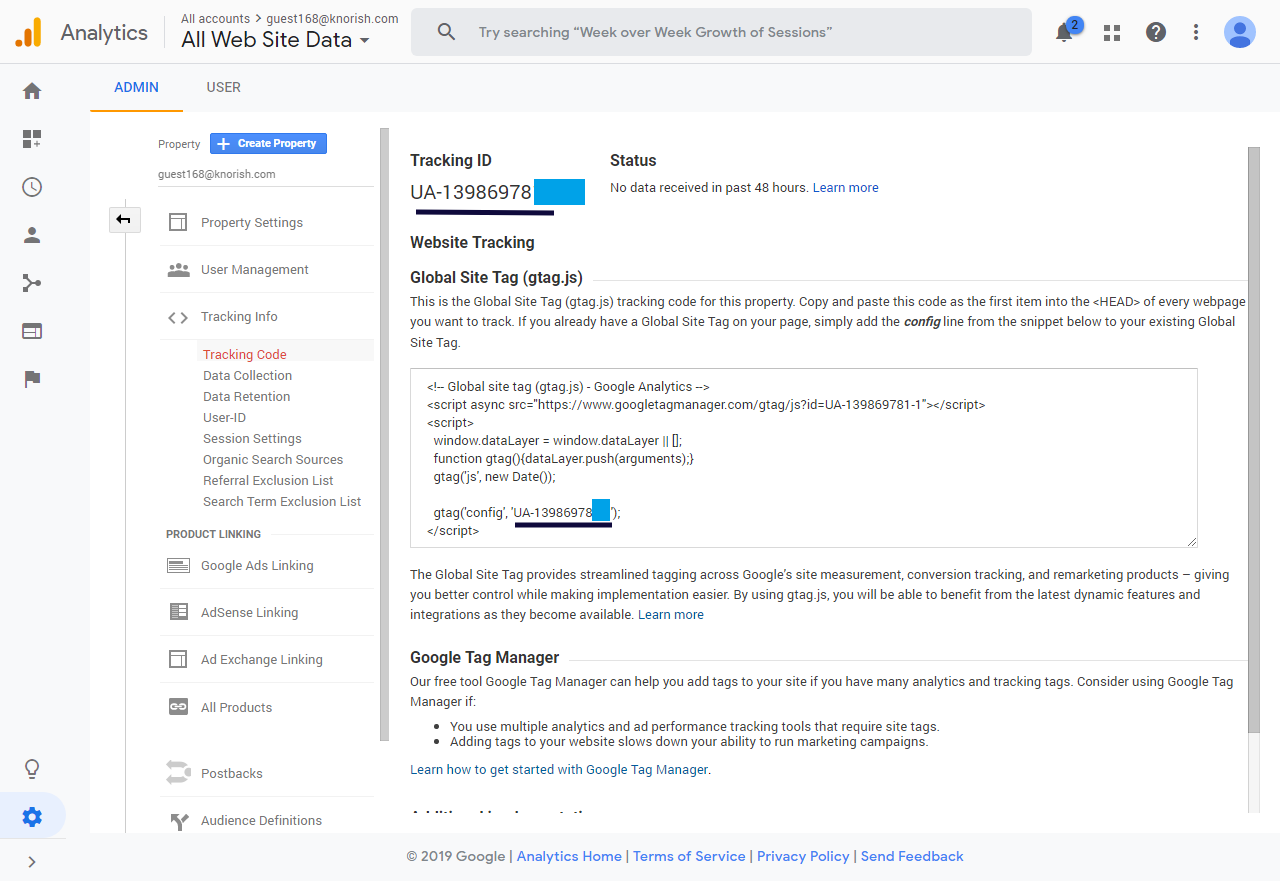 Once the Google Analytics Key is generated, simply head back to your Knorish Dashboard and copy paste the key under the Google Analytics Integration Section.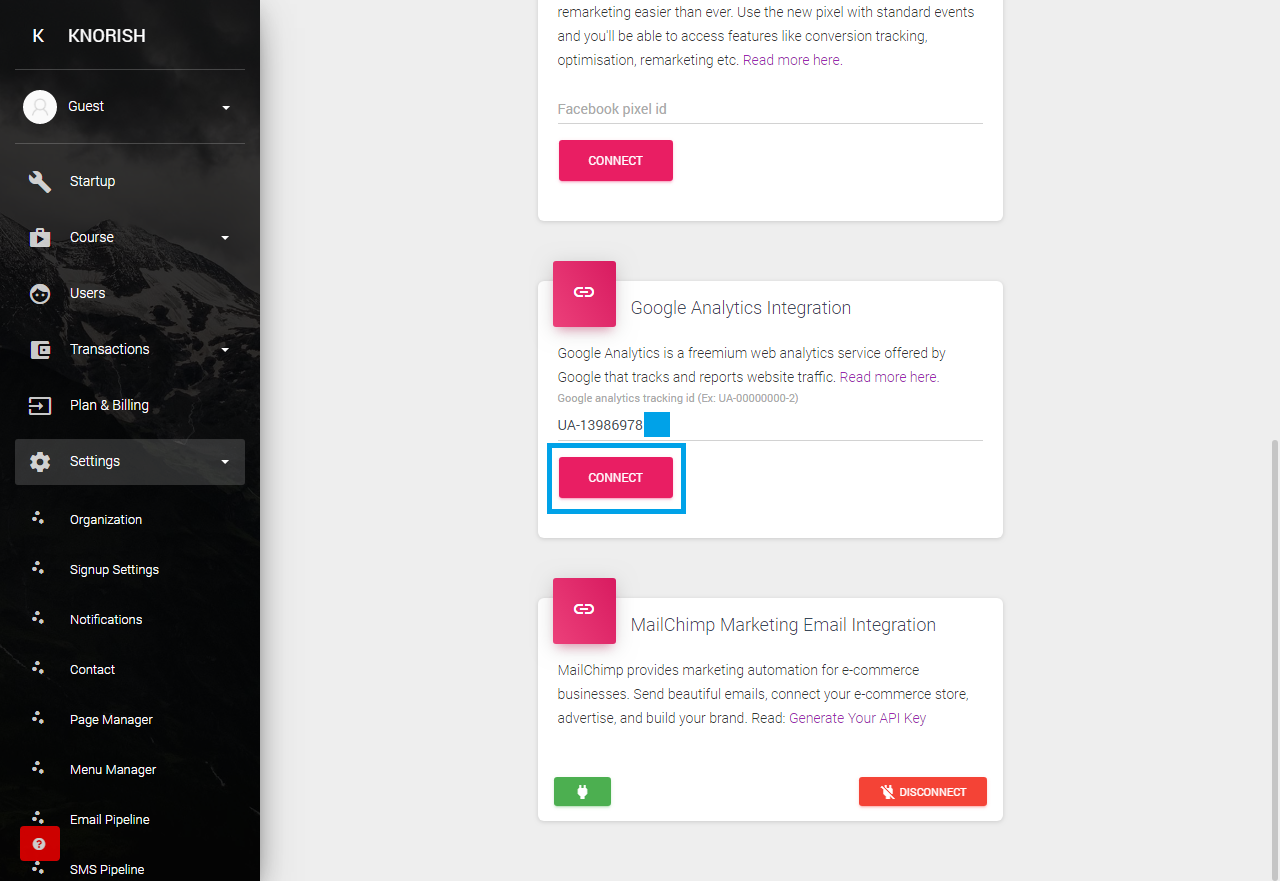 Once done, you would receive a success notification ensuring that analytics is functioning. Once your site starts getting traffic, you would be able to see the analytics from your google analytics account instantly.