Adding a video to the banner or any section of your course site makes it more interactive and engaging. However do note that since Google gives a very high rating to site page load speed and mobile responsiveness, adding videos on the banner section will significantly slow down the page loading speed which impacts your SEO ratings. You can read more about Page speed and SEO ratings here: https://moz.com/learn/seo/page-speed.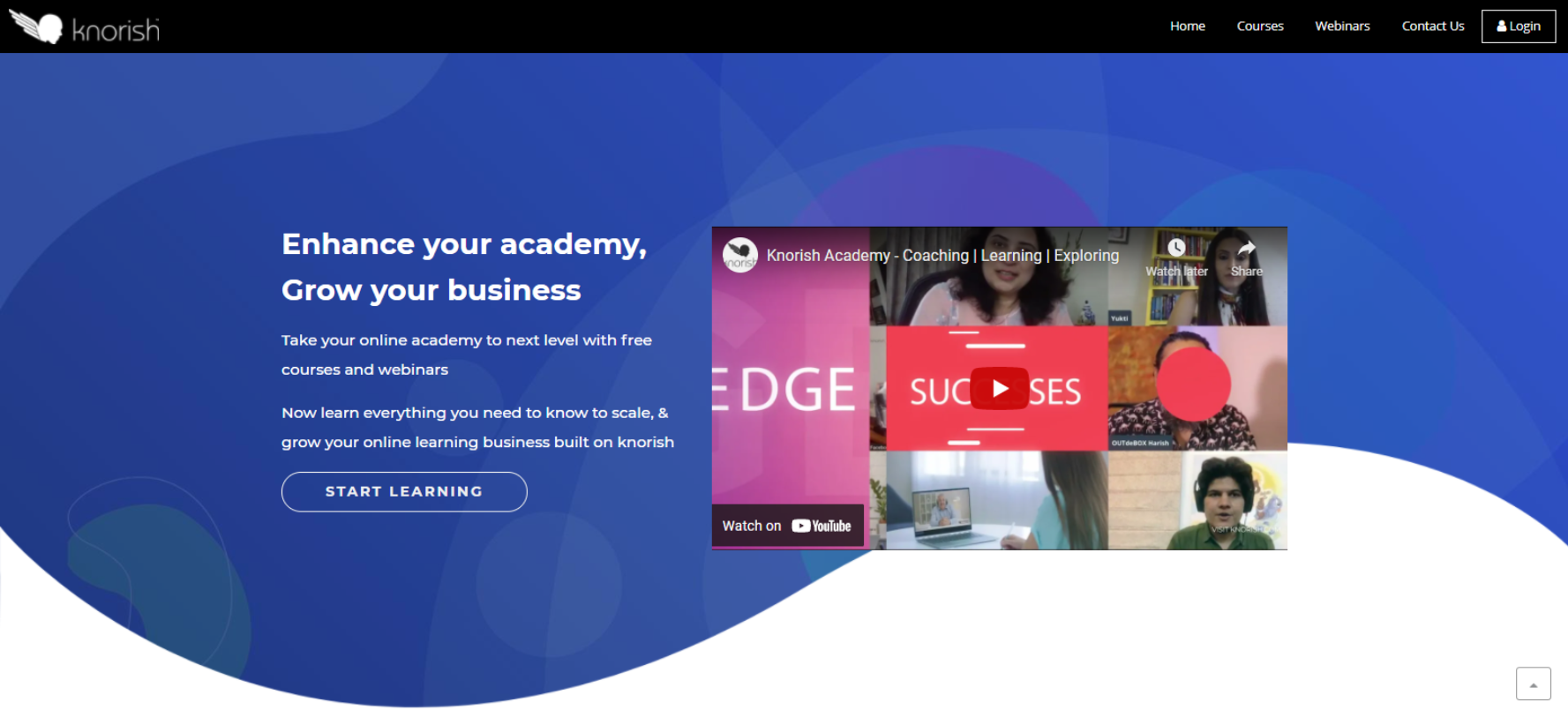 The other alternative is to add a video section in the banner as shown above and embed a YouTube/ Vimeo video. Since the video will load on click, the page loading speed will not be impacted.
Here's how to add a video to the banner


Note: When a video is added in the banner section, the video plays in a loop without audio.
A. Upload your Video in the File Manager


Go to Website Builder> File Manager
Upload your Video
Copy and Save the uploaded file link
B. Next, insert the section to Paste The Video Link


Switch to Edit mode
Add Video Section on the page
Move it to the top of the page
Click on the HTML code to edit
Delete the current URL and Paste the saved link
Click OK
Click Save
Important Considerations
Large size videos will affect the site loading speed. Optimize your video before uploading. Keep the size up to 100 MBs.
Recommended video dimensions are : 1920X1080
Supported Files include: mp4, wmv, avi, and flv