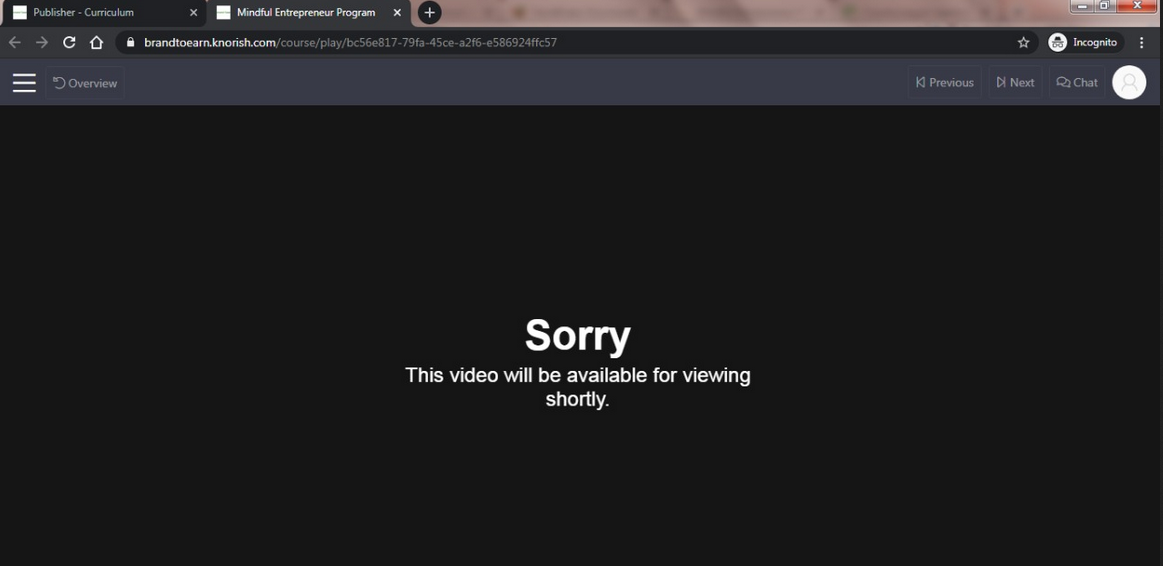 This message comes up when a video file has been uploaded recently and the video is currently being encoded.
Please note that this is not an error. All or any videos that are uploaded on the platform as part of course content are encoded to ensure that they will always play back correctly on different devices. The time to encode the videos depends upon how many videos have been uploaded in the course at the same time.

As seen on the image below, once the video is uploaded, you will see the message: Video uploaded successfully and scheduled for encoding.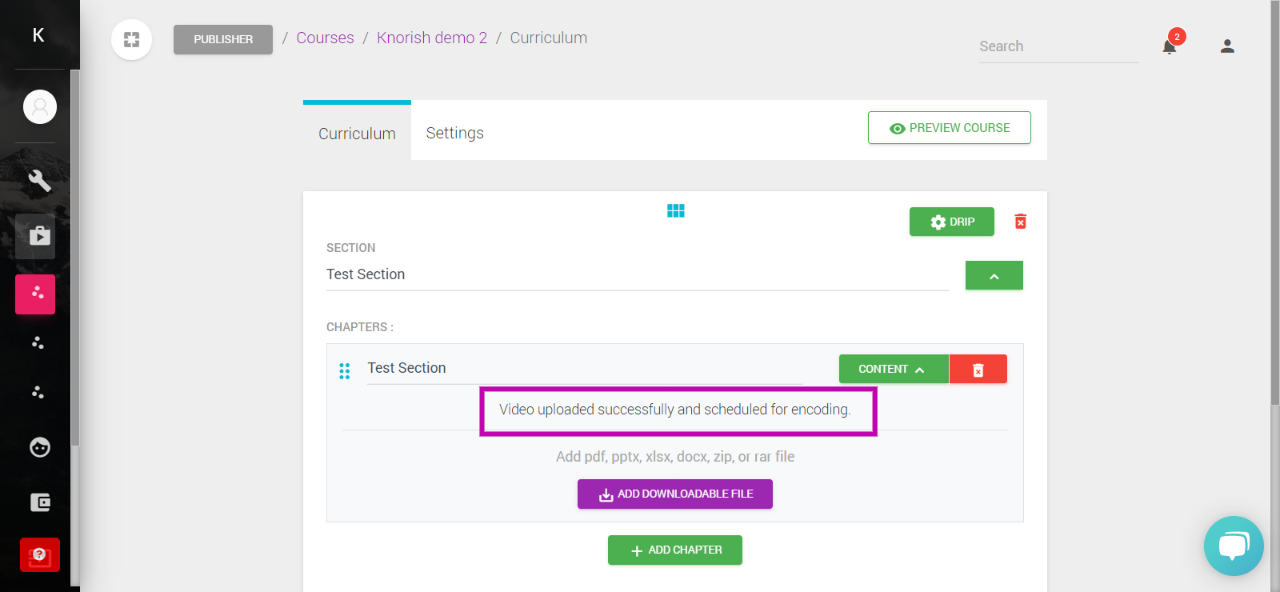 Depending on the file size and the number of videos uploaded at the same time, the duration can vary from 3 minutes to upto an hour.
The time to encode all files can sometimes also go beyond an hour if there are too many files uploaded.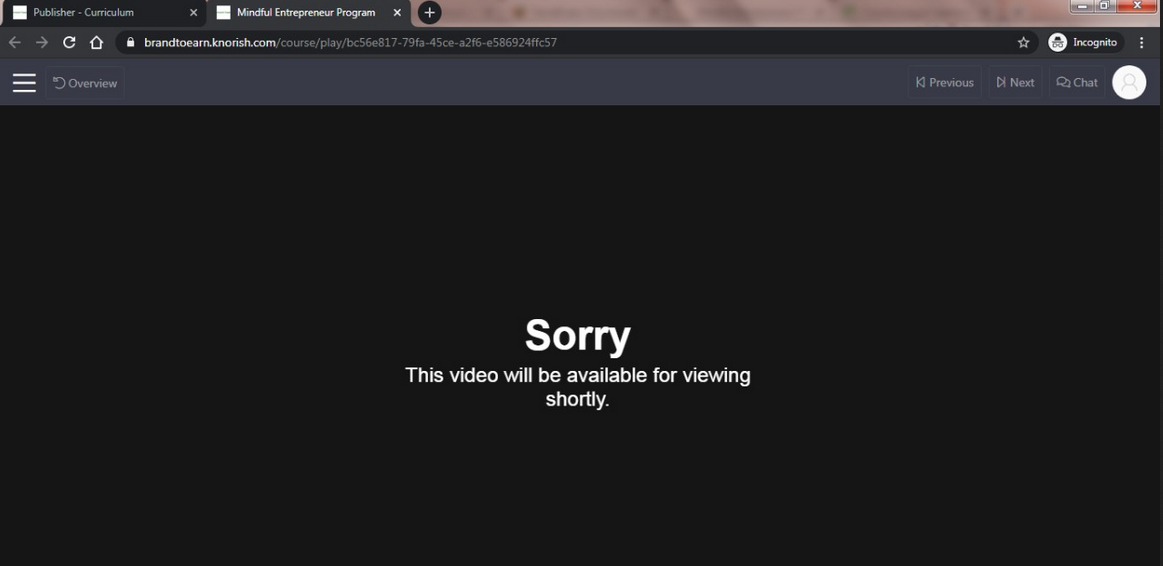 In case you try to view the content at this stage, you will get to see the message shown above.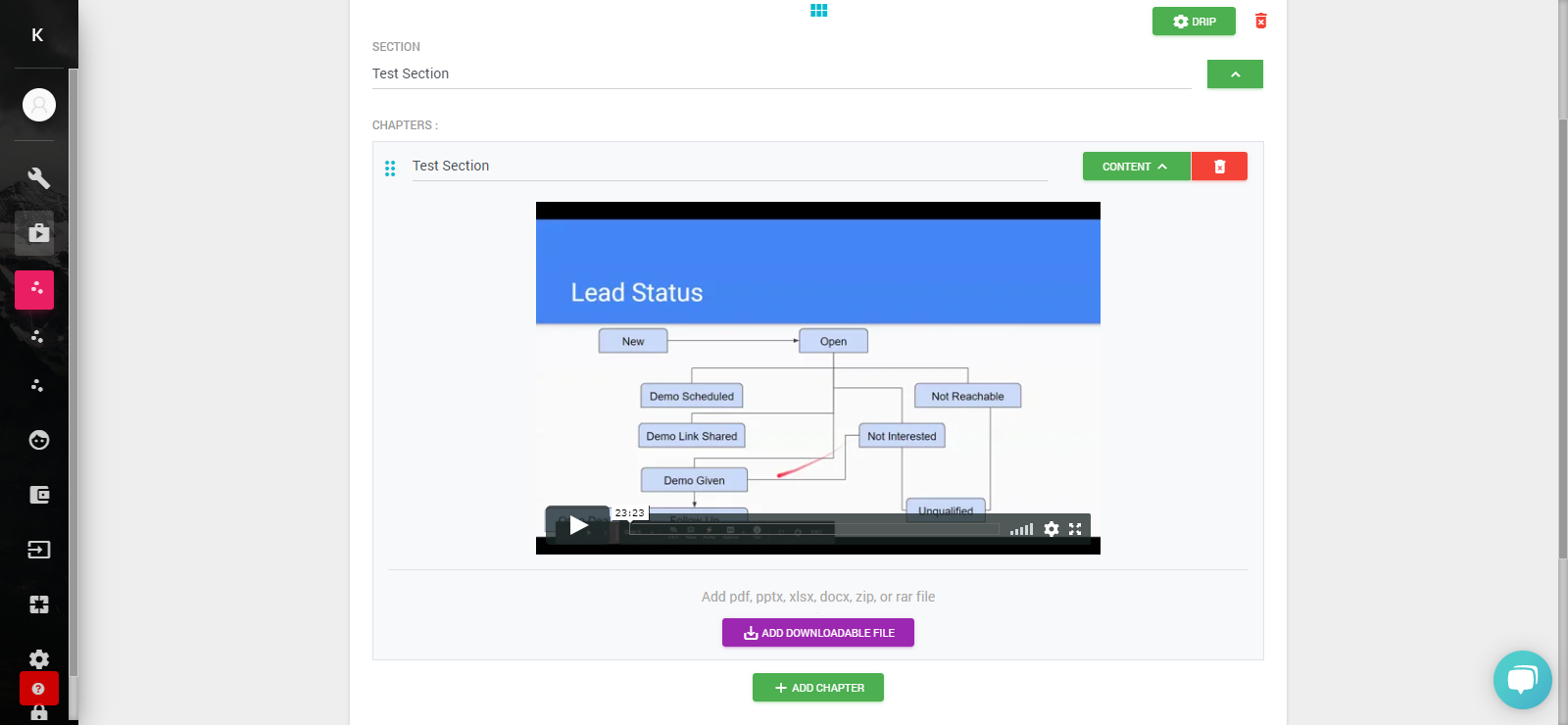 Once the video is uploaded completely, the message will disappear and you would be able to see the video as visible in the image above.
What to do if the video is still encoding 2 hours after uploading?
Before you reach out to the support team for a resolution, please perform the following steps:
Logout, login again and refresh the page to check the status of the video upload
Check the status in incognito mode.
In case the issue still persists, please raise a ticket with the support team so that the team can investigate further. Details required in the ticket:
Course name
Section and Chapter name
Name of the video
File Size
Time of upload
Our team will check and respond basis the issue faced.