Edit the menu on your website and learn how to create a better structure with tabs and sub-tabs, reduce the number of items in the menu and change the color of the menu.
Editing Menu
As shown in the example below, once the pages are created, the menu would populate all the pages separately. You would then need to arrange the menu in a hierarchy as per the page structure.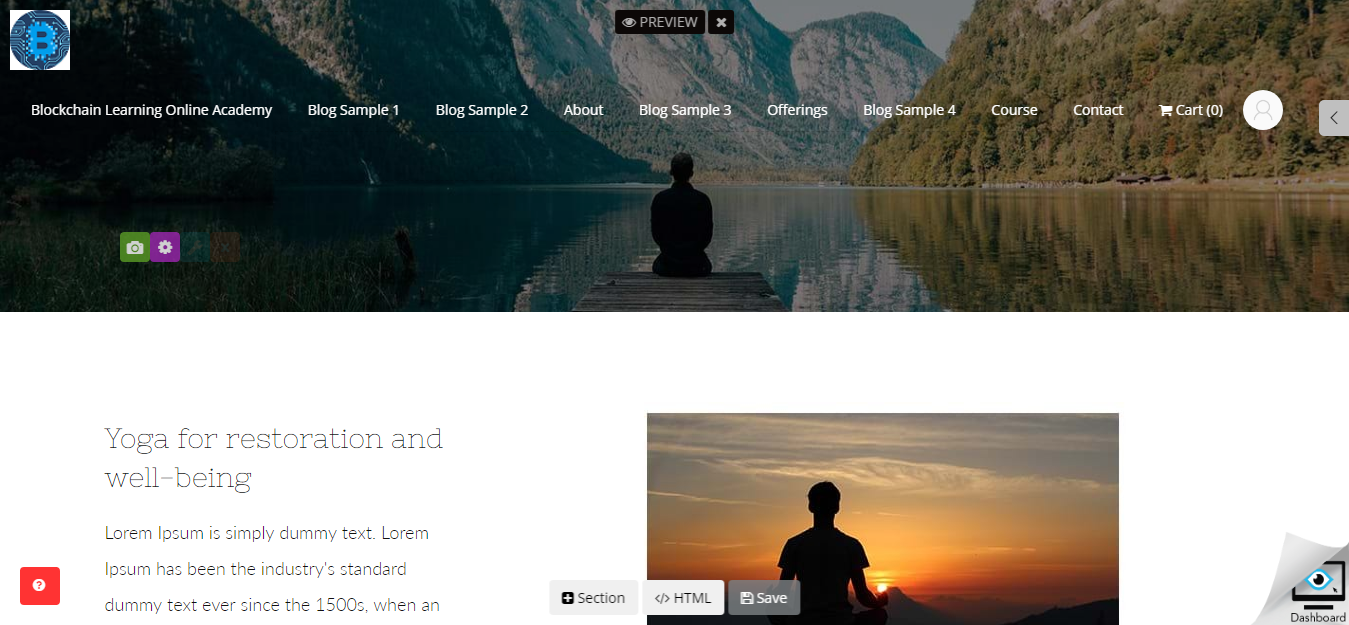 To start editing the menu, access your account's dashboard, go to the website builder, and click on Menu Manager.
Changing the colour of the menu bar
Your site theme dictates the style and the look of your site. You have an option to use attractive colour schemes for your menu bar to make it look more attractive by following these steps:
Go to website builder> site settings> menu design
Choose the menu option that you prefer out of the following three :

Top fixed transparent menu bar
Top fixed solid menu bar
Transparent scrollable menu bar

You can also change the menu text color and menu background color in the same section if you want.
Check or uncheck the display login and account menu, display cart menu
Click Save once done
Menu Structuring
To order the menu as required, access the 'Menu Manager' under the 'website builder' section. Here you would see the current menu structure. Simply rearrange the menu by dragging and dropping the pages as per the requirements.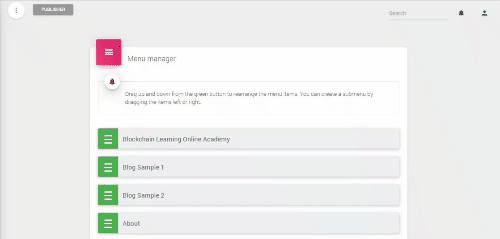 Additionally, in case you want to add a Sub-Tab under a Tab, you could also do it as shown in the GIF above. By moving a page tab forward, it automatically becomes the sub-tab of the page tab listed directly above.
Creating Tabs and Sub-tabs
Another use of the menu editor can be when you need to create a sub-tab. In a menu, you can then add a word that will have other pages listed in it. For example, Courses could list the name of all the courses available on the site.

Here's how you create a tab and subtabs on Knorish:


Under the website builder, access the pages section.
To create a tab on the menu, simply click on the New Page Button and complete the details listed on the next page.
Select 'Start Empty' at the bottom of the section. Then click on Display In Top Menu. and then select Publish page.
Save the changes and once the page has been added to the pages list, head back to the website builder and align pages in the menu as needed.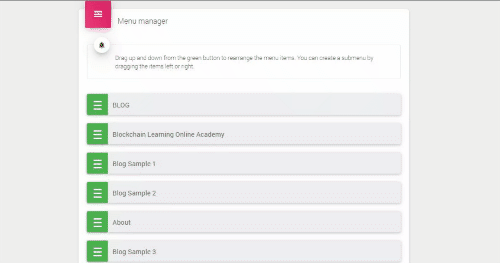 Remember: This is an important step since the websites created are mobile responsive. In case of too many tabs then the website's menu and the page may not display properly on a mobile device