What is affiliate marketing?
You can share revenue with one or many affiliates for each lead or buying customer who joins your courses due to an affiliate's marketing efforts. A course creator pays a certain percentage of profit or commission to the affiliate when sales are generated. This revenue share is a discussion between the affiliate and the online academy. Knorish has no role to play in the revenue share. Currently, this is a workaround to enable affiliate marketing.
The process of enabling affiliate marketing for your online course academy is:
Create a coupon
Enabling the affiliate with the coupon codes
Course Sales and coupons used data
Revenue share
Step 1: Creating a coupon
Creating a coupon is an effortless task with Knorish. To know how to create a coupon on Knorish read the faq on How to create a discount coupon on Knorish
When creating a coupon for affiliate marketing, it is recommended to:
Name the coupon by taking the affiliate and his audience into consideration.
The name and the coupon discount should be unique to each affiliate and such that it attracts the audience to decide upon your product.
Validity for the coupon should be appropriate to enable the marketing efforts
The number of uses should keep in mind the audience base of the affiliate
Step 2: Enabling the affiliate with the coupon codes
Once the revenue share decision and agreement is in place with the affiliate, please share the coupons created.
Note: It's a good practice to preempt questions by students. As such, you may also provide the affiliate with a list of FAQs which can help in answering any queries learners may ask.
Step 3: Course Sales
Available under Earnings in Transactions, all course sales are listed wherein the courses that were purchased using these coupon codes. You will then be able to understand the volume of sales and revenue generated by the affiliate.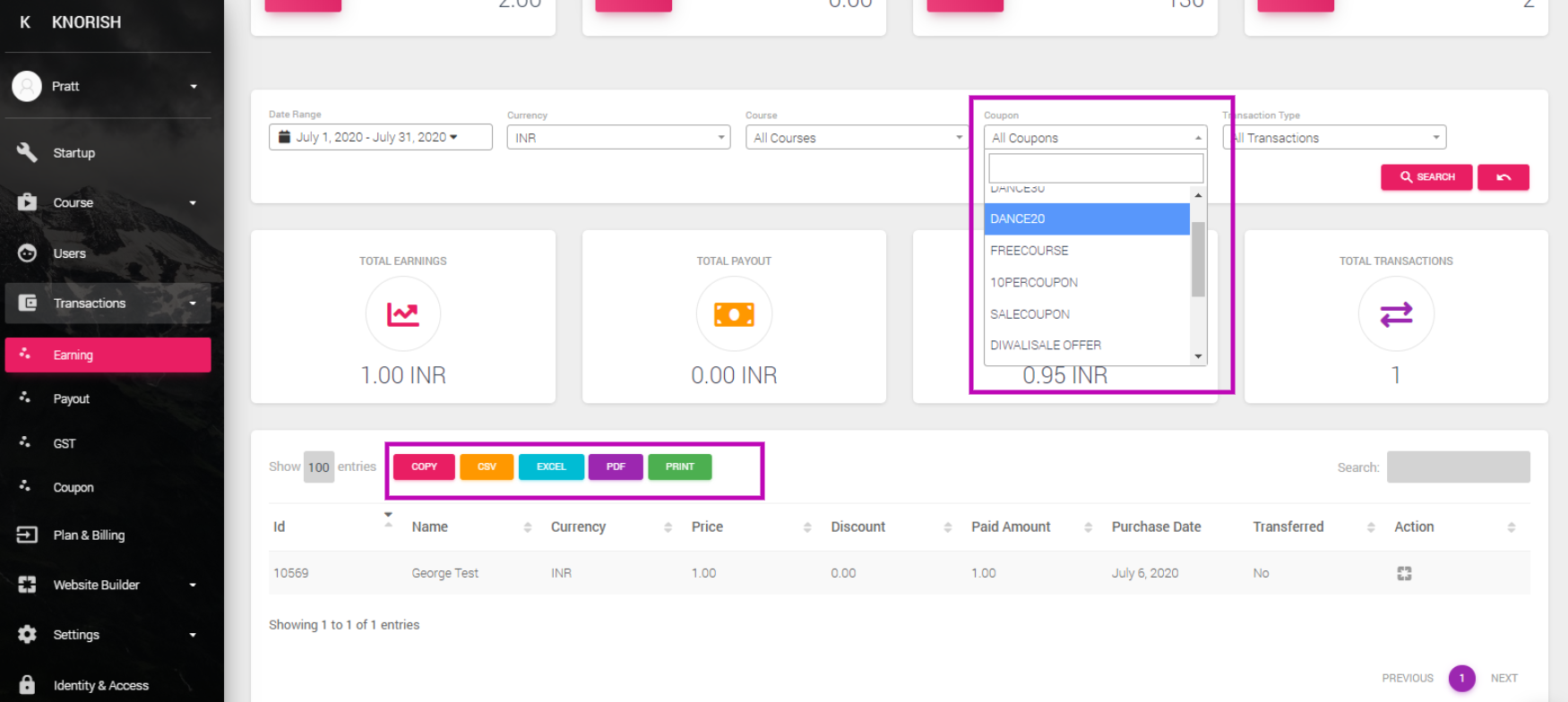 Additionally, you can also use the Coupons section to see how many times a coupon has been used.
Do note that the coupon used may not have led to a course being purchased. There are chances where students may not have completed the course purchase. Hence, please refer to Earnings page for final course purchase data
Step 4: Revenue Share
With the required information available under earnings, you can use this for profit sharing and commissions. Calculations for the same need to be done manually and divided based on the pre-decided affiliate rate. To download the data, you can download the information in PDF, CSV, Excel and print directly as well.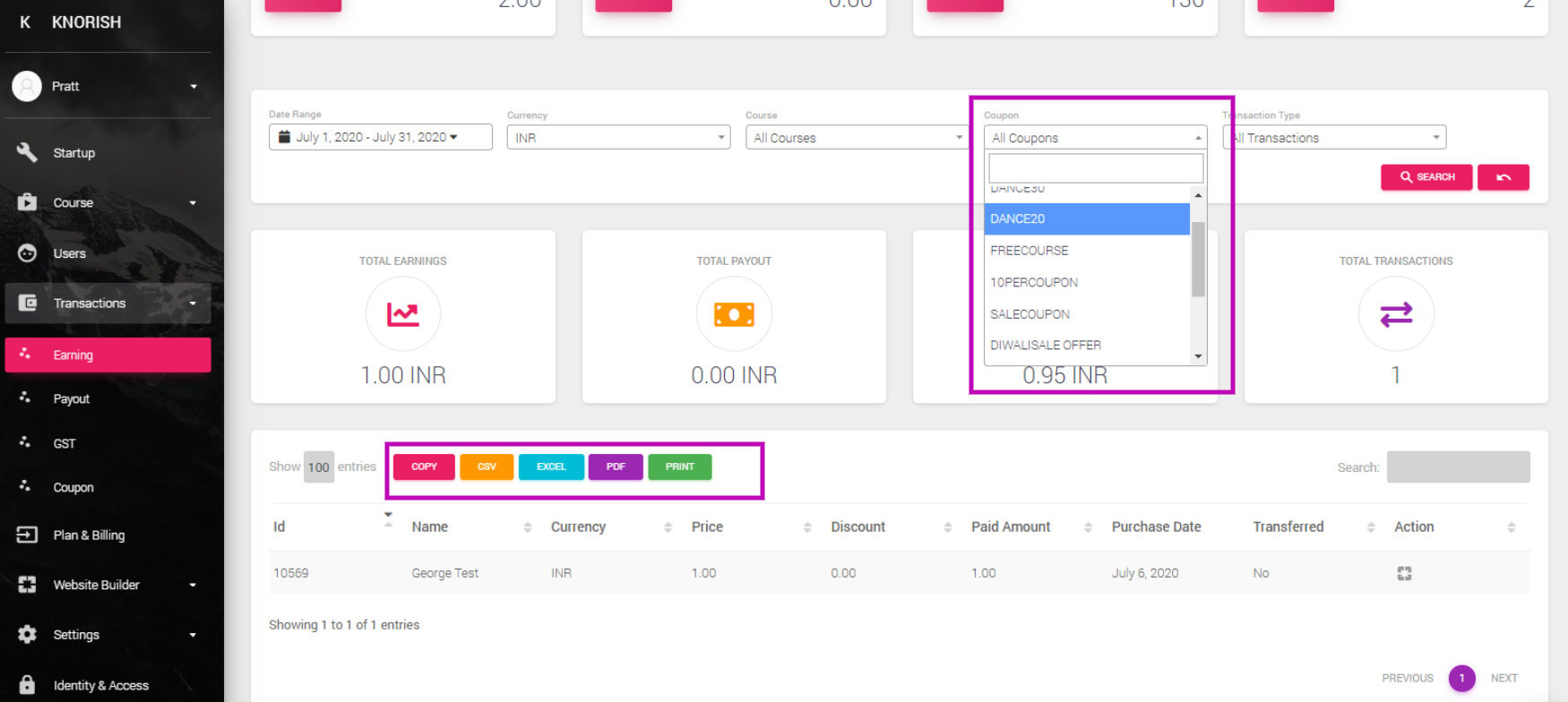 This can be helpful to create a list of sales generated with affiliate marketing. Further, this can be beneficial when sharing and dividing the profits.
With this, you can use affiliate marketing for your online course academy on Knorish.