In case you have a lot of courses that you need to publish, a course library is a great way to help your learners filter through the options available to choose the best course.
This article would show you how to publish a course library that helps you automatically add your courses to the library and how to add the library to the website's menu.
Note: To enable this feature, ensure that all your course pages are created as course pages and not as pages. To learn how to create course pages, read - How to create course pages
Publishing Your Course Library
Login to your Knorish account. Under Courses, select Course Library.
There are 4 choices available here, select the ones that are relevant to you:
Display search box
Display category filter
Display reader level filter
Display language filter
You can select the options that are required. Once selected, click on Save to ensure the options selected are saved. You can also click on preview to see how the course library would look like.
Adding Course Library To The Menu
Once the course library has been enabled, you would then need to add the library in your site's menu. To do that, simply copy the link of the library and head to the Pages section under website builder.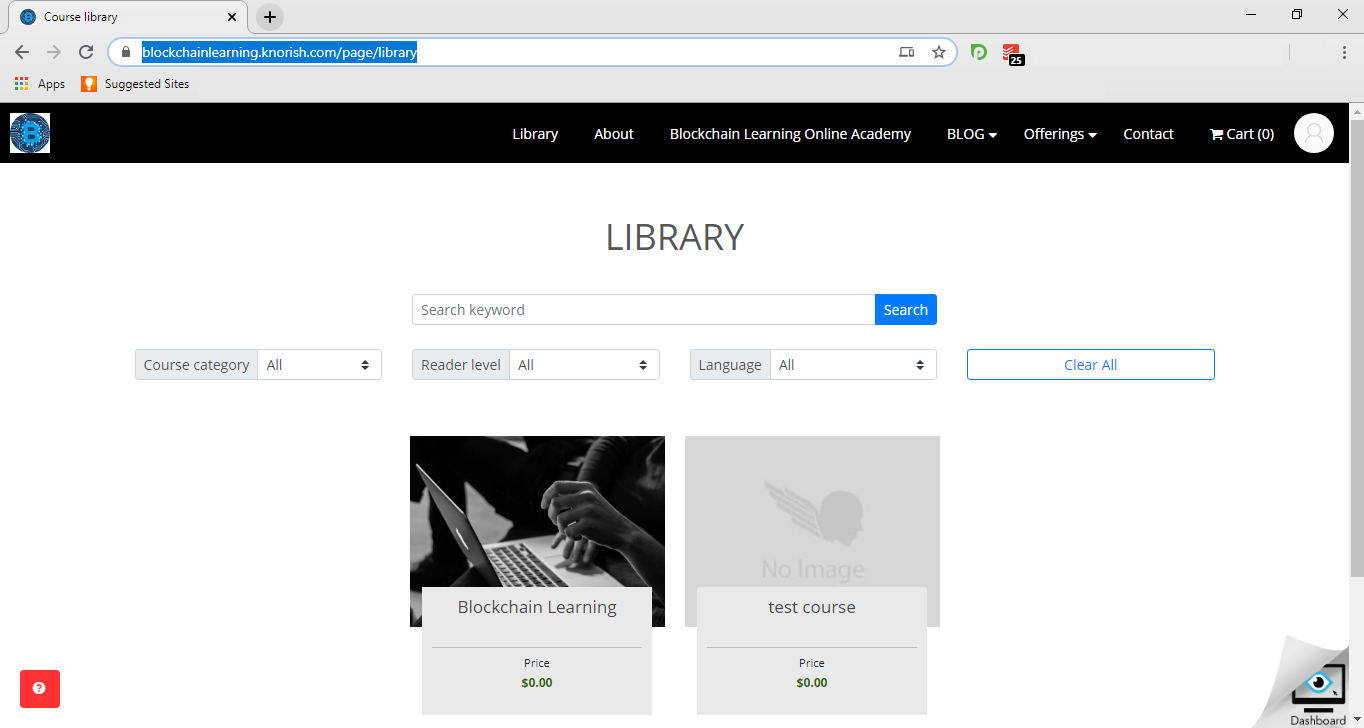 Under the pages section, click on New Page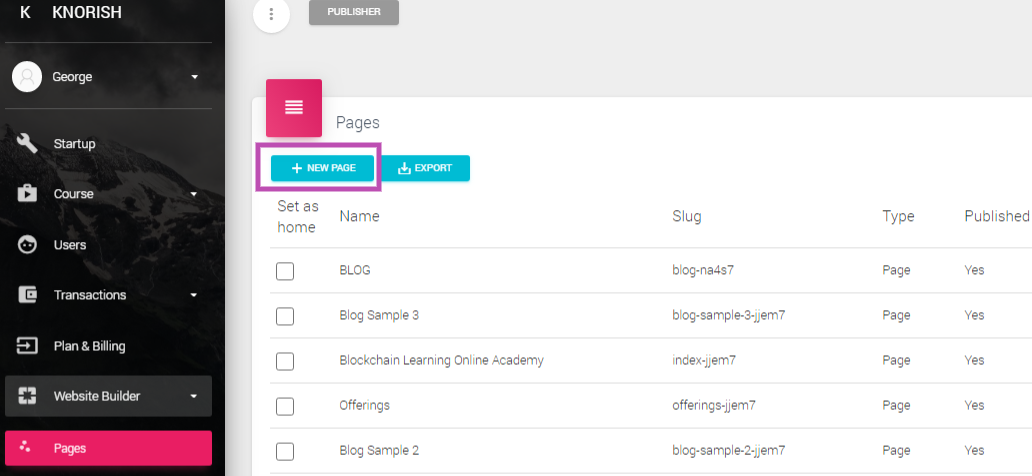 Here, complete the details of this section including the name of the page. The name you select will reflect on the menu as is. Slug is the link of the page which was copied from the library page and is pasted here.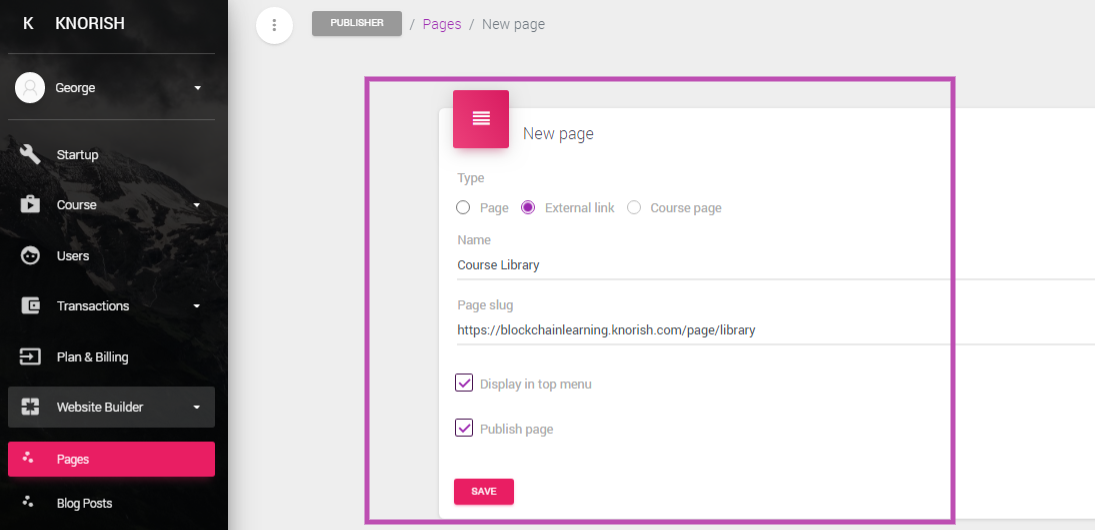 Select Display in Top Menu and also click on Publish Page.
Once done, your course library would be available on the site's menu for users immediately.
Arranging the new tab on the menu
To arrange the new link added to the menu, head to the menu manager, and then place the new tab in its correct location.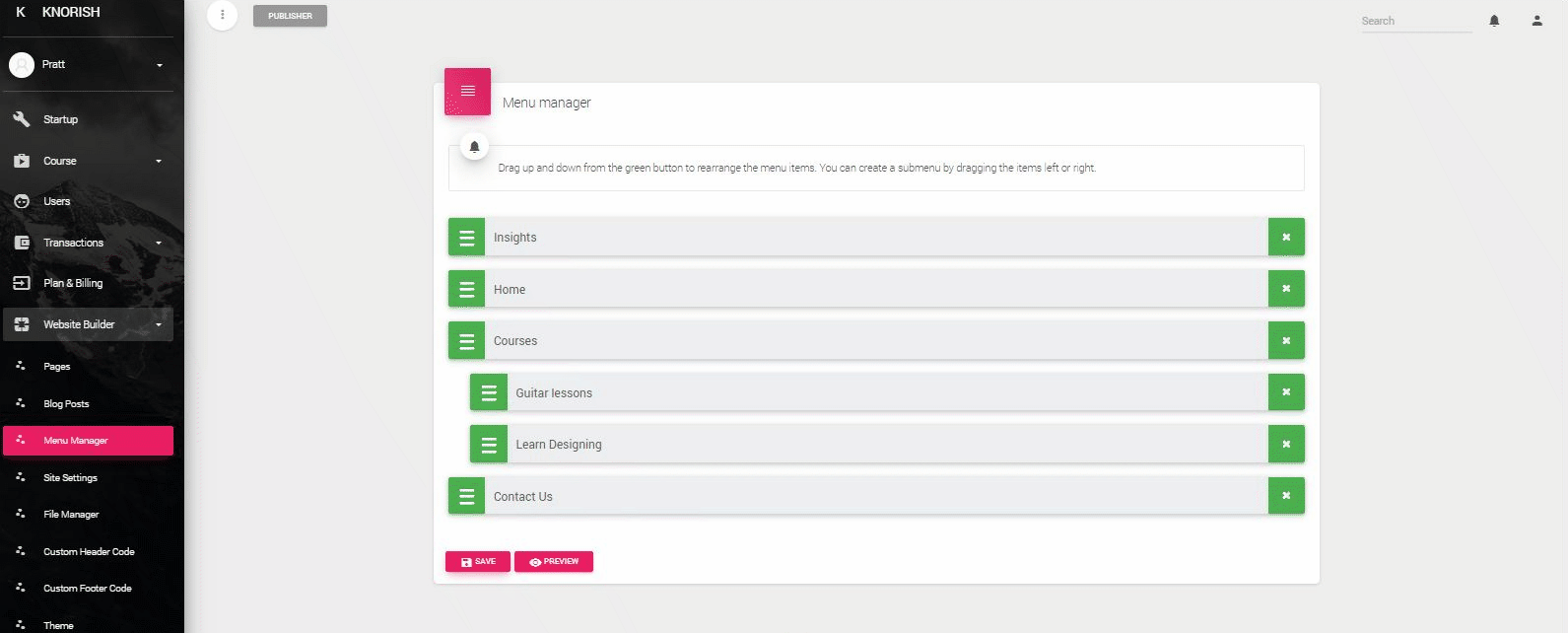 Once done, the course library will be placed correctly on the site and on the menu.