Course completion certificates are a great way to reward course completion and enhance the students' learning experience. On the Knorish platform, there are a few certificates available as pre-designed templates that you can choose from. However, should you wish, you can create your own custom certificate.
To create a certificate or choose a pre-designed template, access the course settings page on your dashboard.
Accessing the Course Certificate Settings Page
There are two simple ways to access the course certificate settings page
1. You can either go here from the course settings section - Access the dashboard, select Courses, and then as shown in the image click on the Course Name.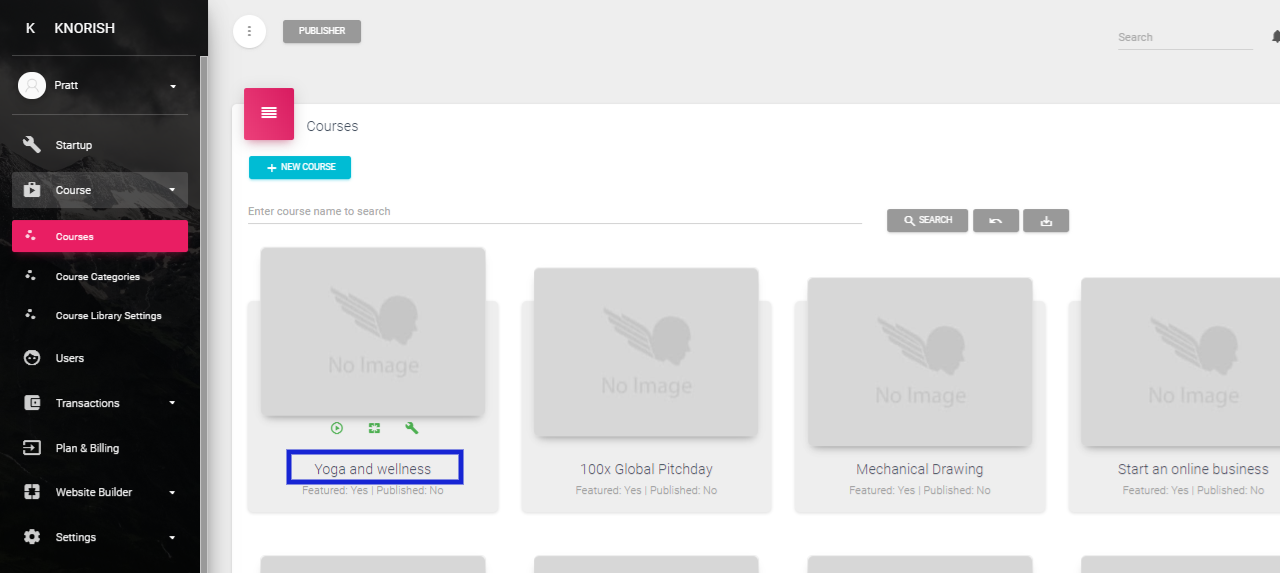 After clicking on the Course Name, you would reach the course settings. Scroll down the page to access Course Certificate Settings.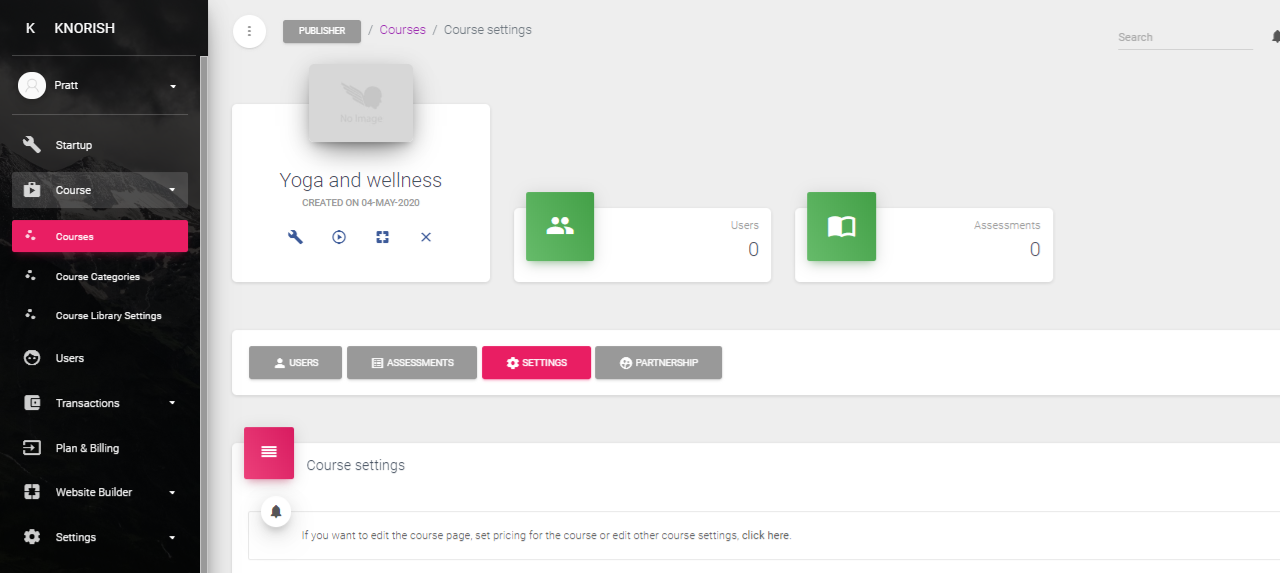 2. Through Course Settings

You can also access the course certificate settings page via the Course Curriculum Section. Here click on 'Settings' as shown above and then scroll to the bottom of the page to access the Certificate Download section.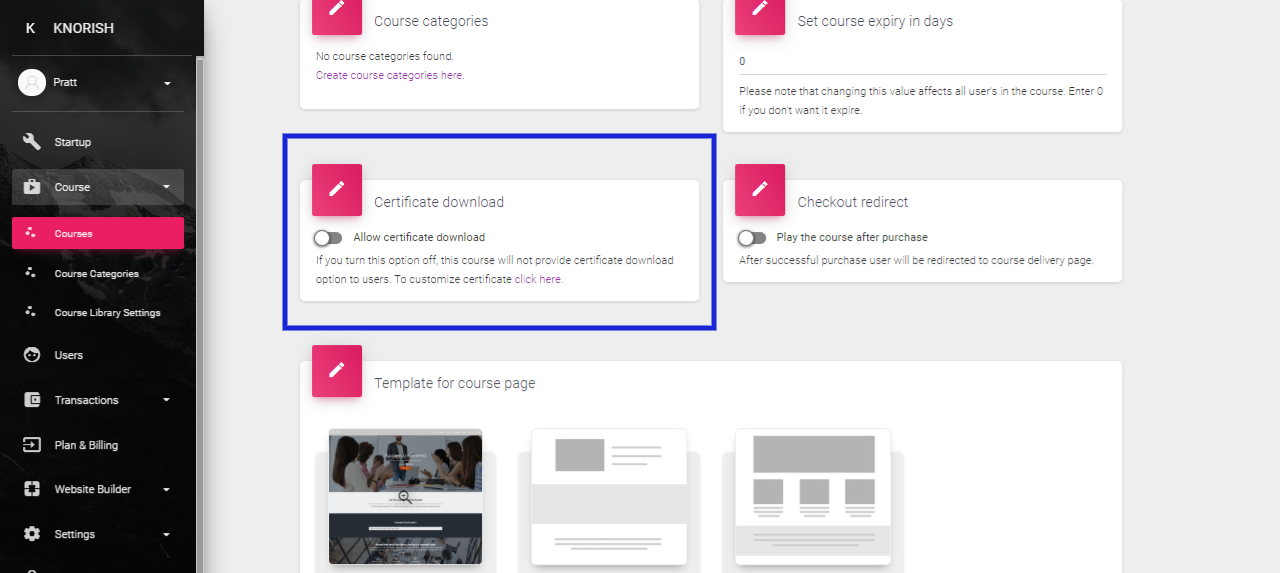 Choosing a Template/ Customizing a course certificate
Should you wish you can use a default selection, select one from the existing certificate template library or create your own custom certificate. To access this section as shown above, click on 'Click Here' next to 'To customize certificate.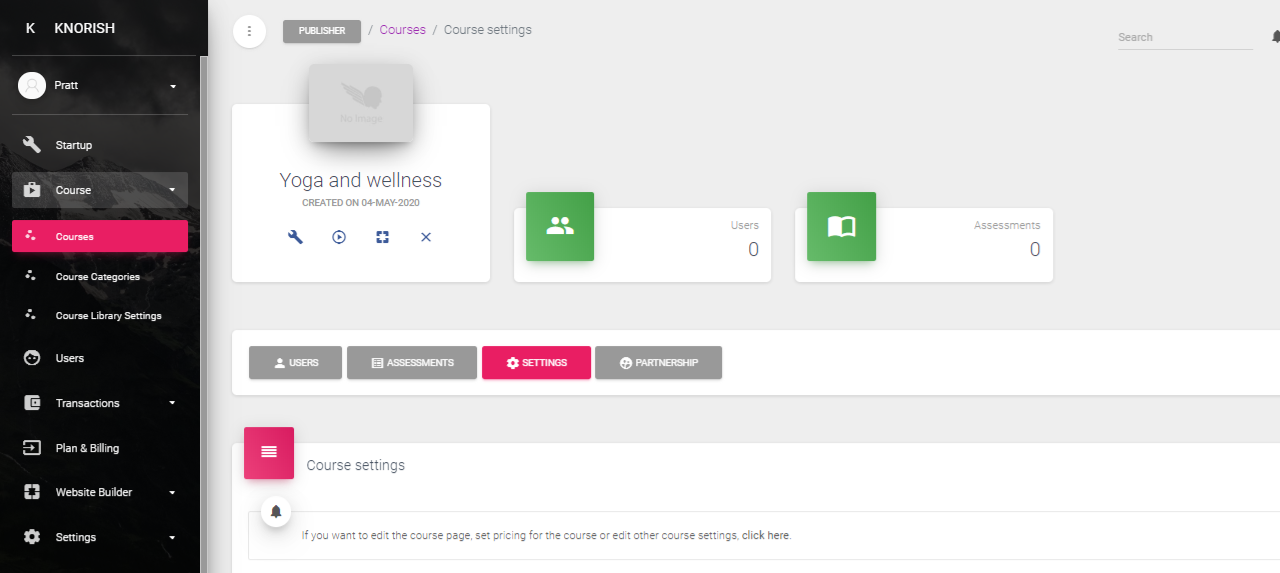 Now, on the course settings page, scroll down to the certificate settings to start the process.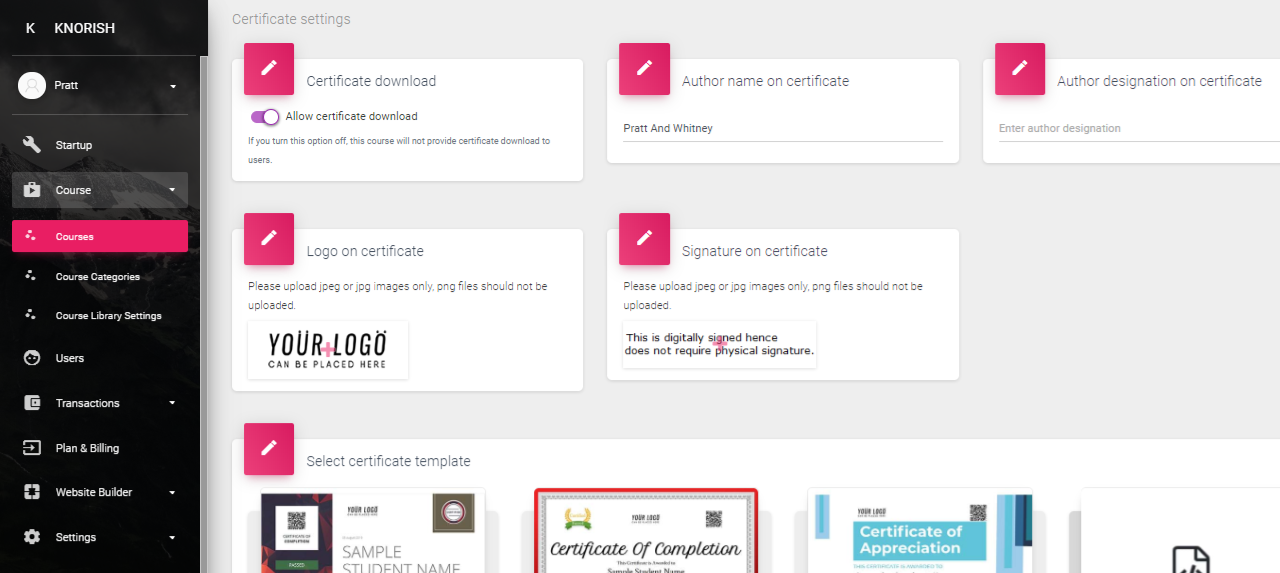 Here, add the details as required including the name of the Author, designation, logo for the certificate and signature. The signature image could be a PNG Image as well.
Once done,you can either select the certificate from the template library below or create your own as shown below.

In case you choose to create your own certificate, you would need expertise in HTML and/or CSS. You can custom create the certificate design by adding the same in the code in this section.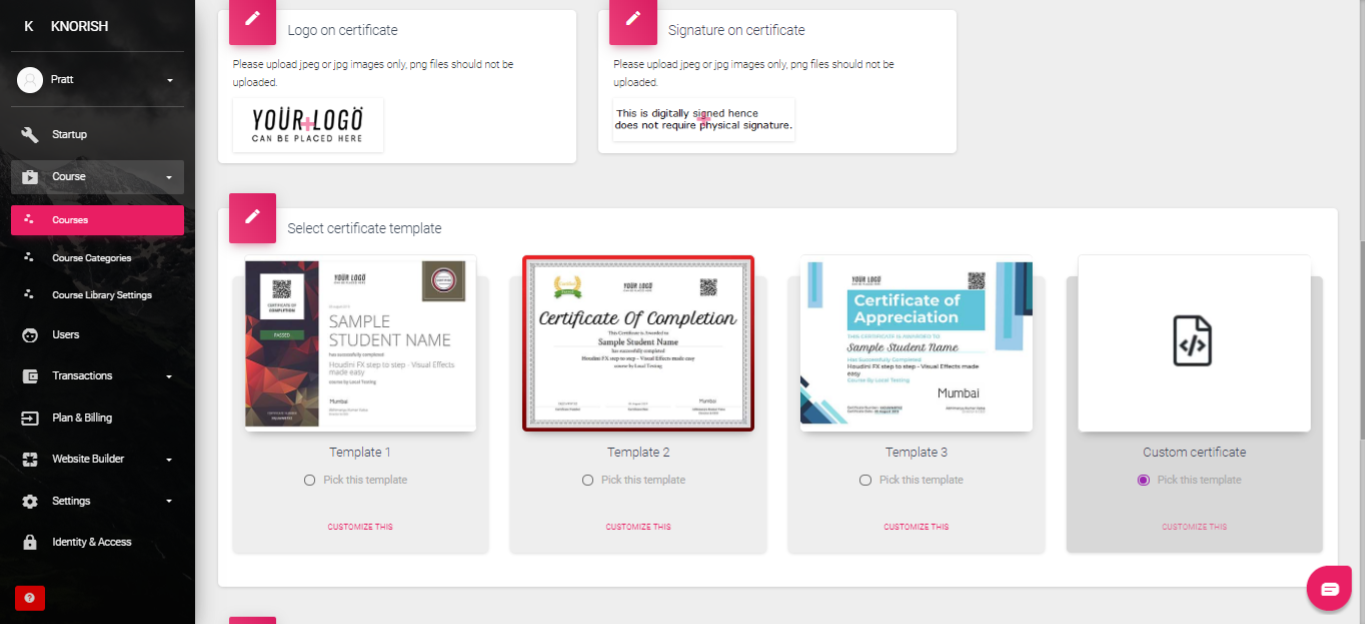 Should you wish, you can completely customize the certificate template and create one for yourself. To do this, knowledge of HTML and CSS would be required.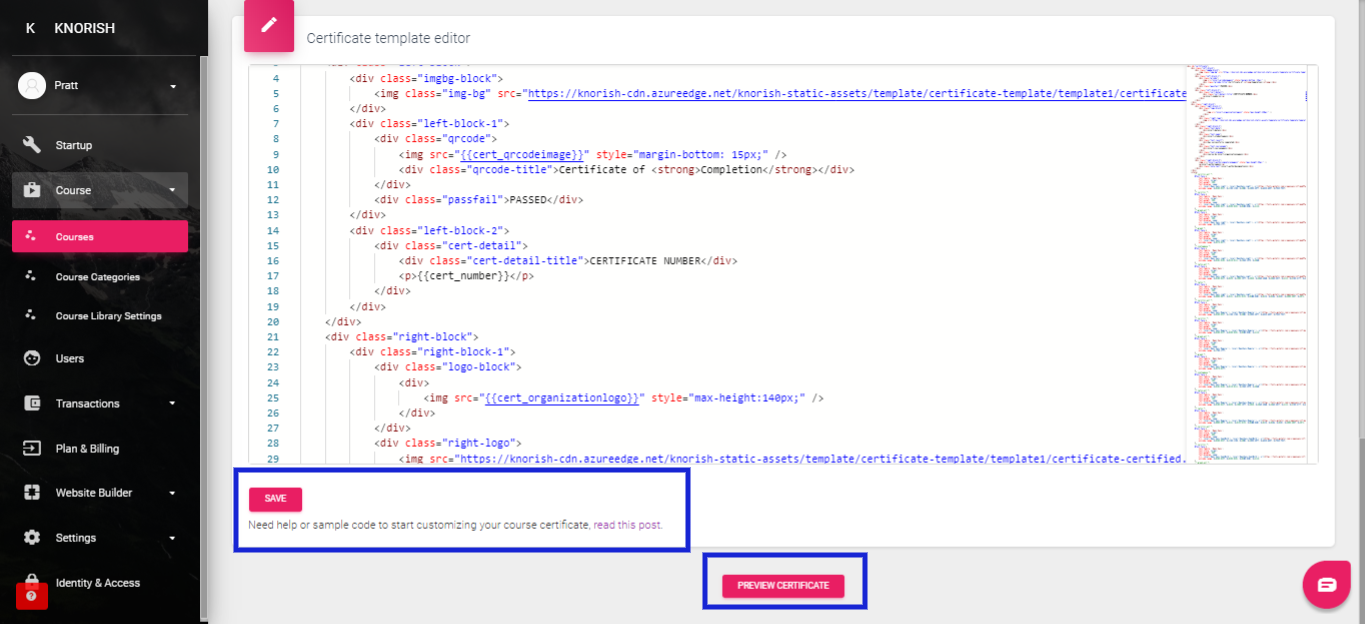 Note: Make sure to write the HTML and CSS Code inside the <div id="certificate"> block.
Dynamic placeholders are available to ensure that the certificate information such as course author, signature etc. change automatically as per the information entered by the course creator/publisher. Mentioned below is the list of such placeholders: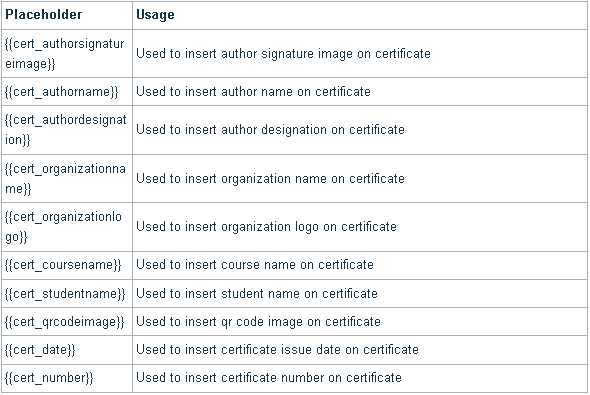 Using HTML and CSS, you can completely customize the certificate's design as per your choice. Do make sure to keep the HTML and CSS code within the code limits to ensure proper design and code implementation.